Dual Batteries
---
Below are some pictures of my dual battery set up. I used two universal RV battery trays and mounted them where the stock battery
was. The hold downs are from Pico, but I plan on making a proper one later. As for the electrical, I opted to use a continuous duty
solenoid instead of an isolator (the solenoid has lasted for over 5 years). I also wired in a momentary switch in the cab that can
open the solenoid. This is in case the main battery goes dead; just hit the momentary switch and the auxillary battery will now
start the vehicle. Here is the wiring schematic: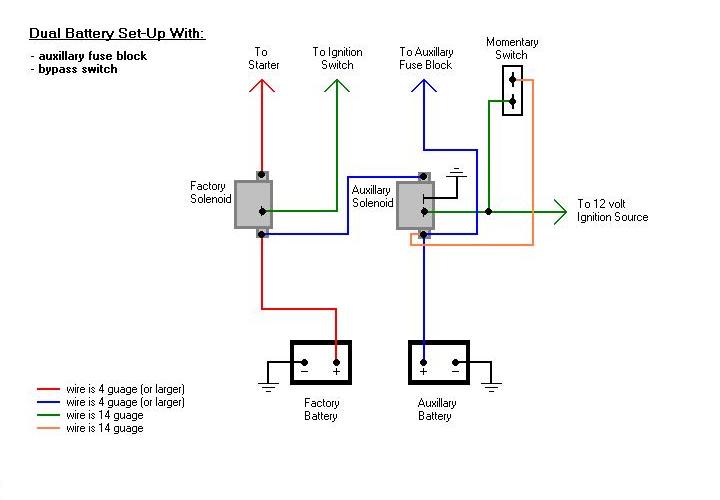 The solenoid is a Cole Hersee #24059 (continuous duty).


---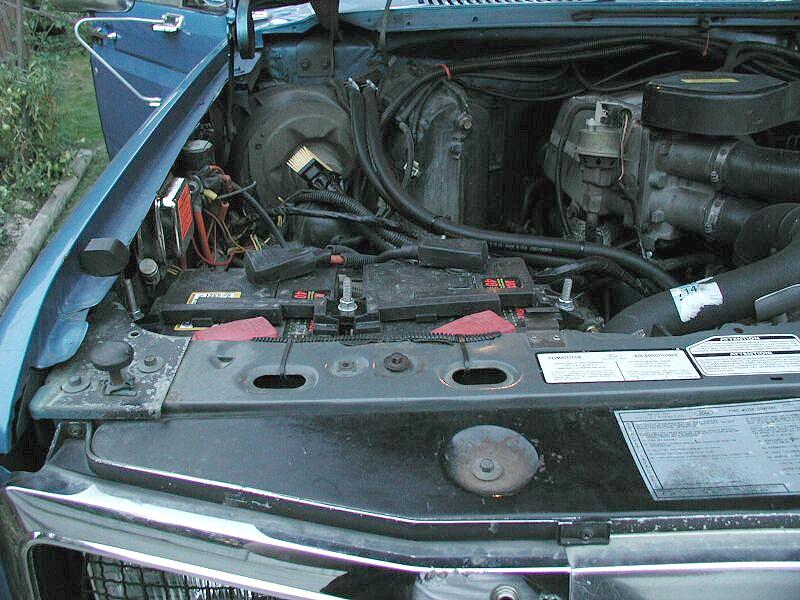 Two batteries in the stock location.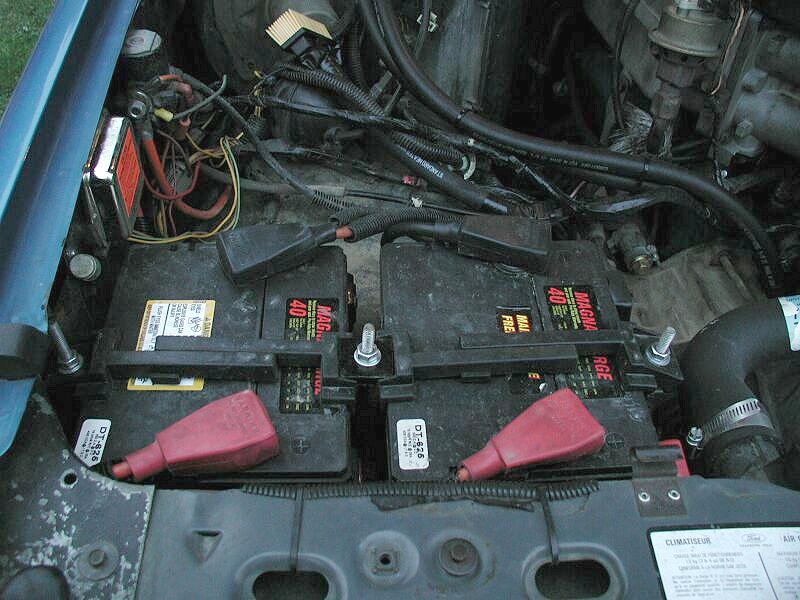 Two batteries in the stock location.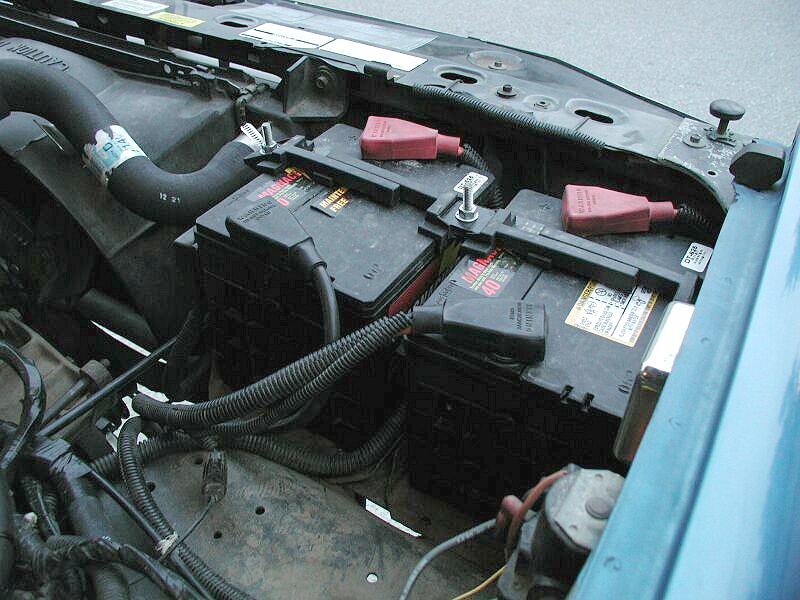 Here you can kind of see the two
separate battery trays.

---
If you have any comments, suggestions, or see any errors, please let me know..... cbradley@telus.net
Last updated on October 25/2003

All contents on this site are property of Chris Bradley. No content on this site may be reproduced without the express permission of Chris Bradley.