F-350 Brake Booster and
Master Cylinder Swap

---
On my last wheeling trip, after hammering the brakes pretty hard, the brake light came on and the brake pedal was very mushy. I checked
the fluid, add it was fine, and a few minutes later, the brake light went out. Then the other day while moving the truck, I noticed that the
brake pedal was mushier than normal. After talking to a few "mechanic" friends, it was concluded that my master cylinder is on its way
out. I did a little research, and found that the F-350 booster and master cylinder are a direct bolt in. This was the way to go, as I already
have the bigger breaks.

To do this swap, you need the booster and master cylinder from an F-350 of the same vintage as your Bronco. I have an '85 Bronco, so
I got a booster and master cylinder from an '85 F-350. The only difference will be the brake line fittings to the master cylinder. You can
re-flare them or get an adapter. I bought an adapter, which worked fine for my front line, but my rear line had the large 5/16 fitting, so it
was re-flared.


---


The parts: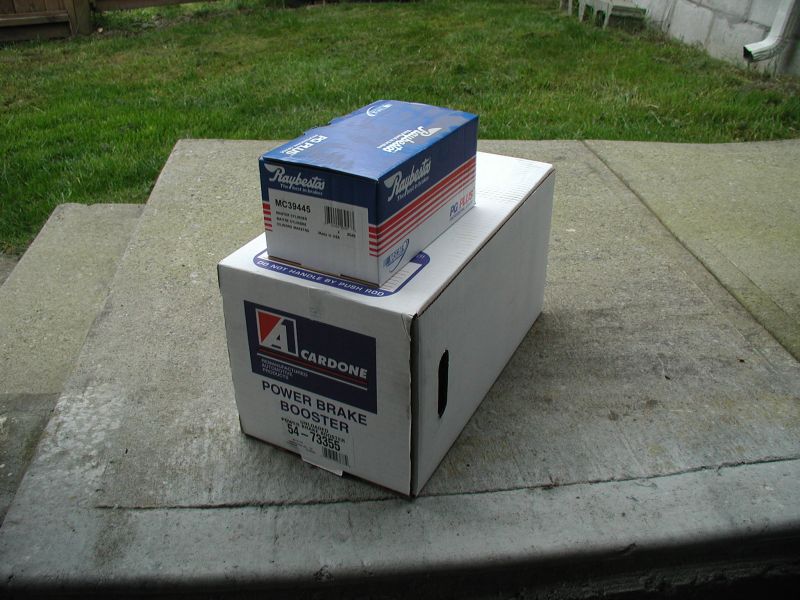 Booster and master cylinder.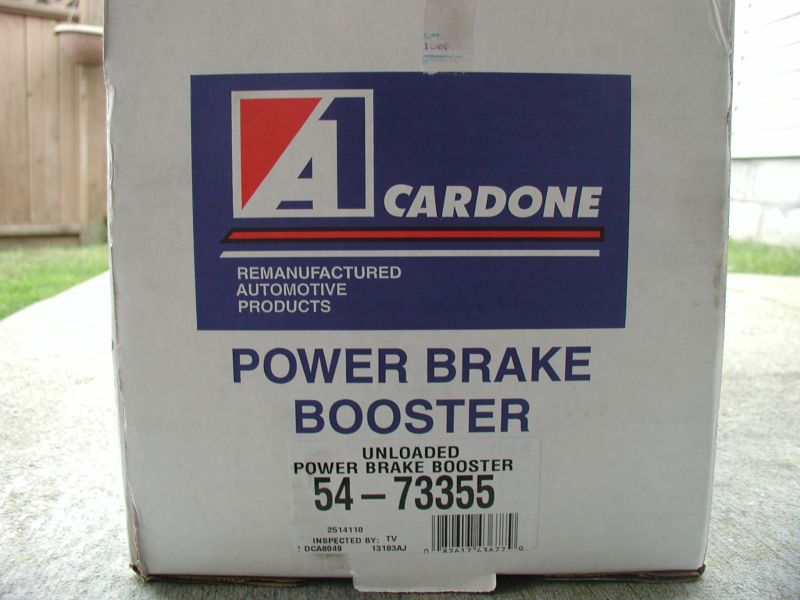 Cardone booster #54-73355.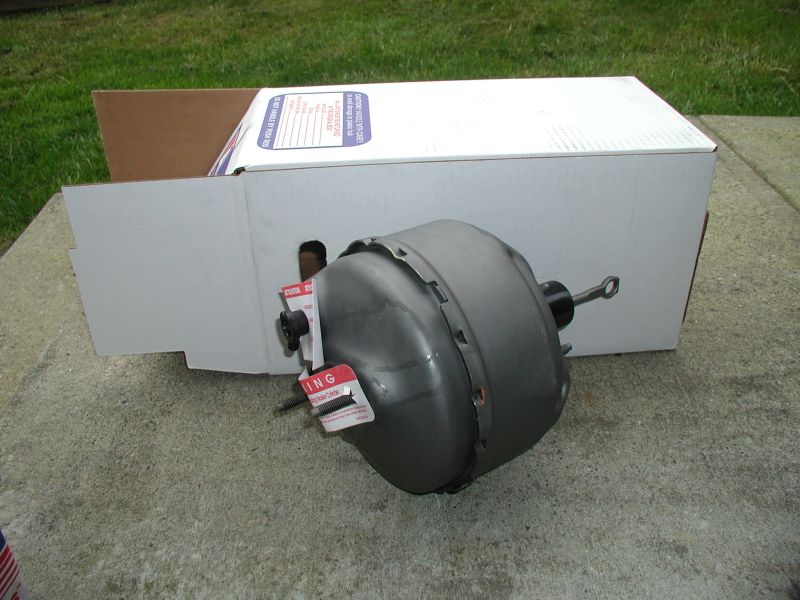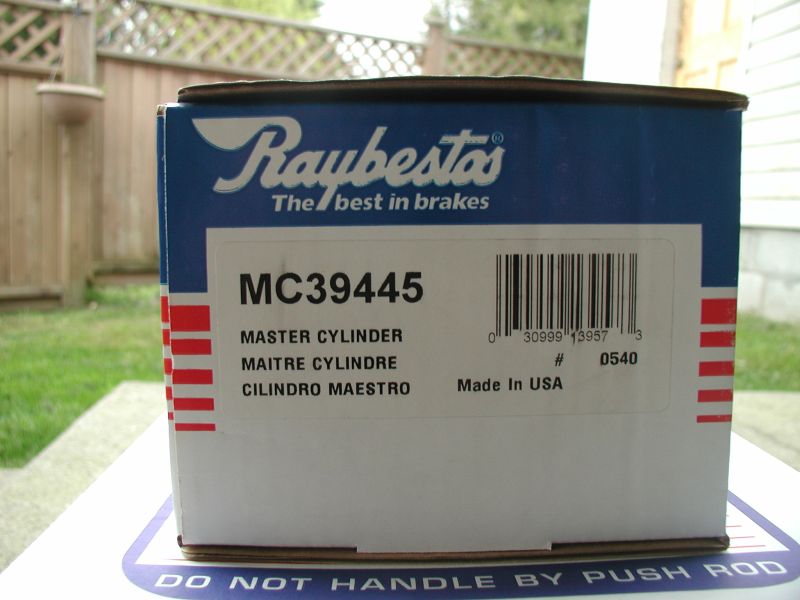 Raybestos master cylinder #MC39445.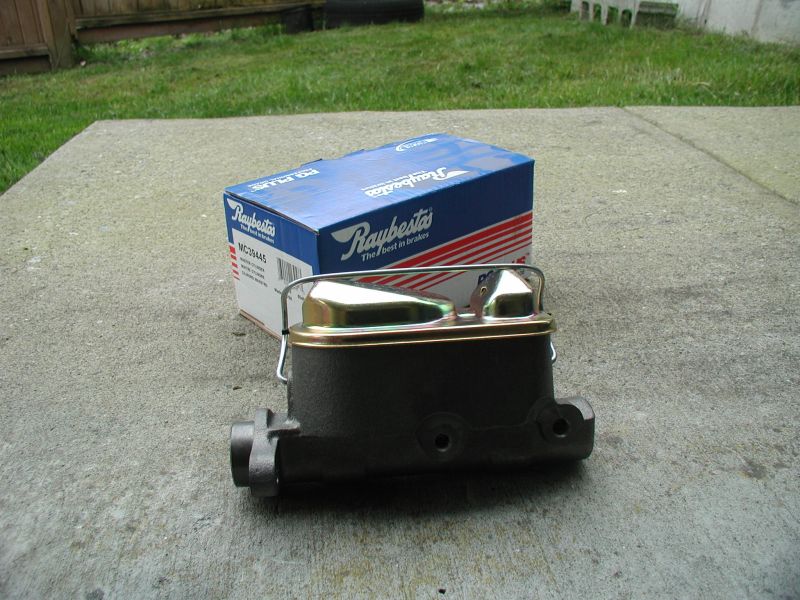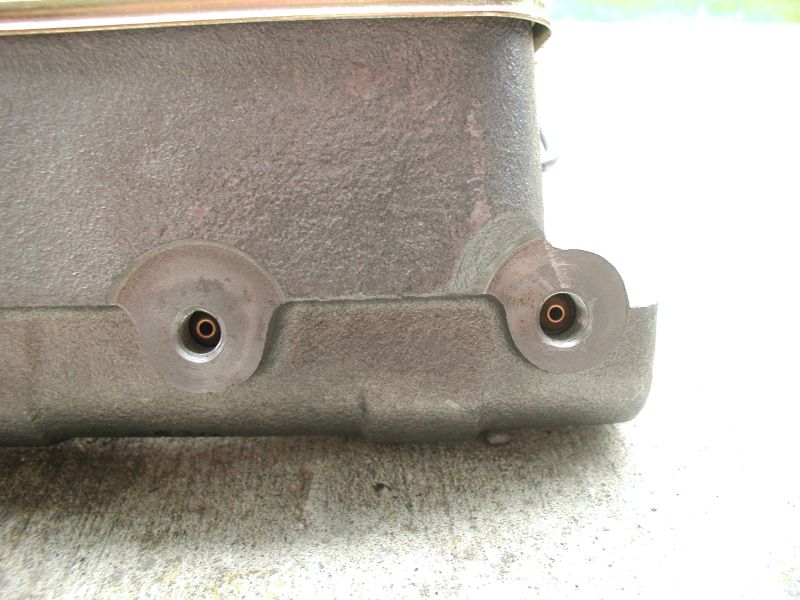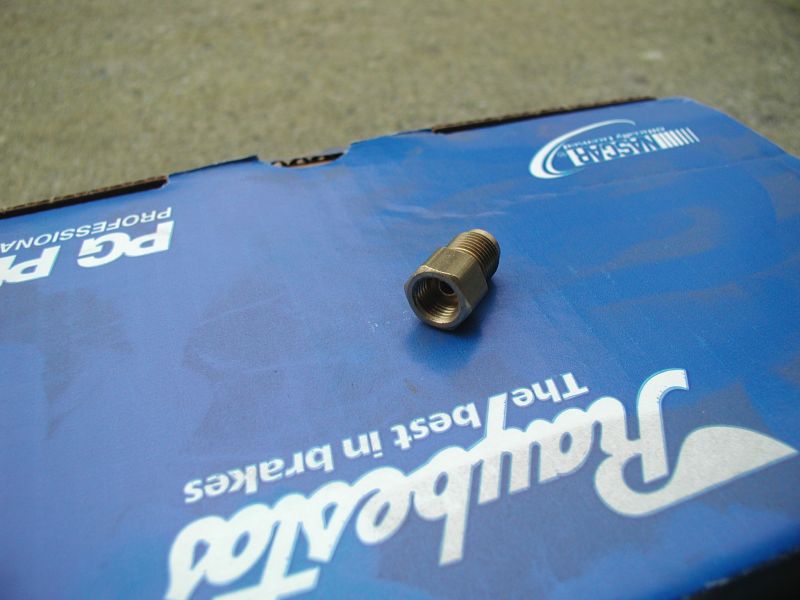 Weatherhead #7818 adapter fitting.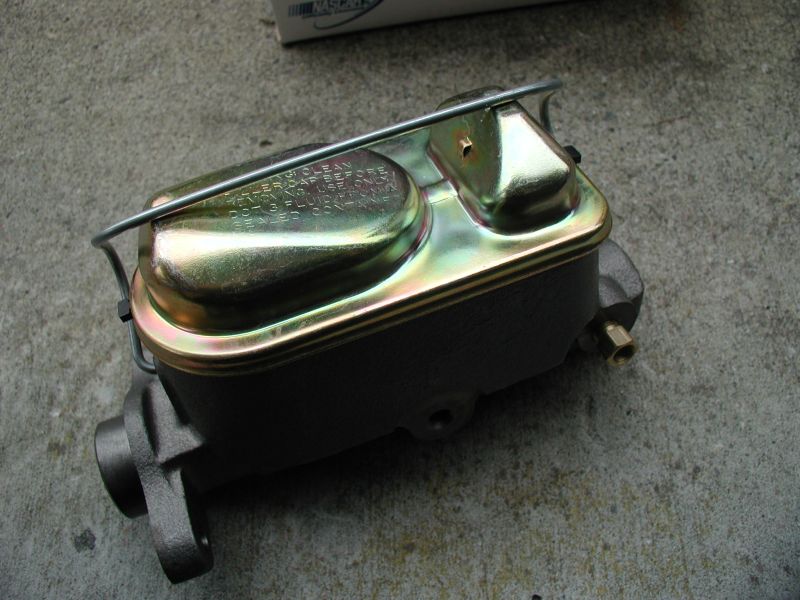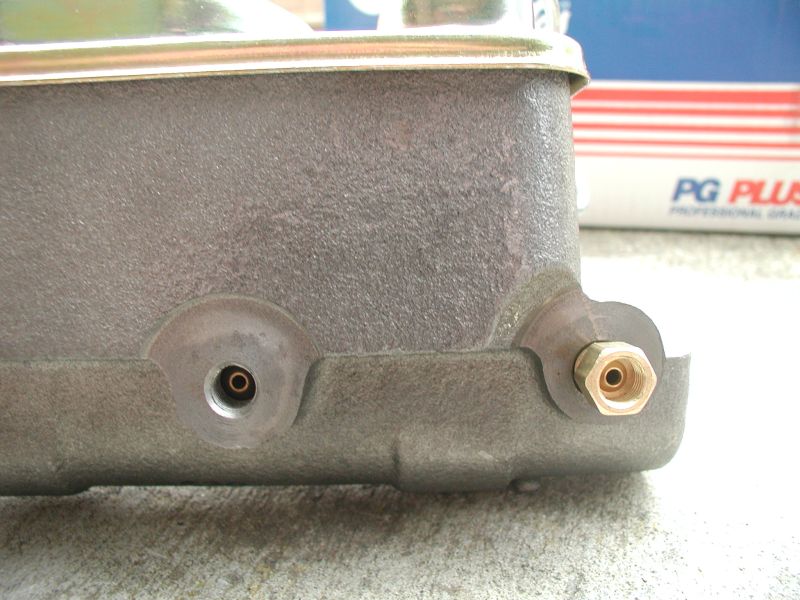 ---


The install: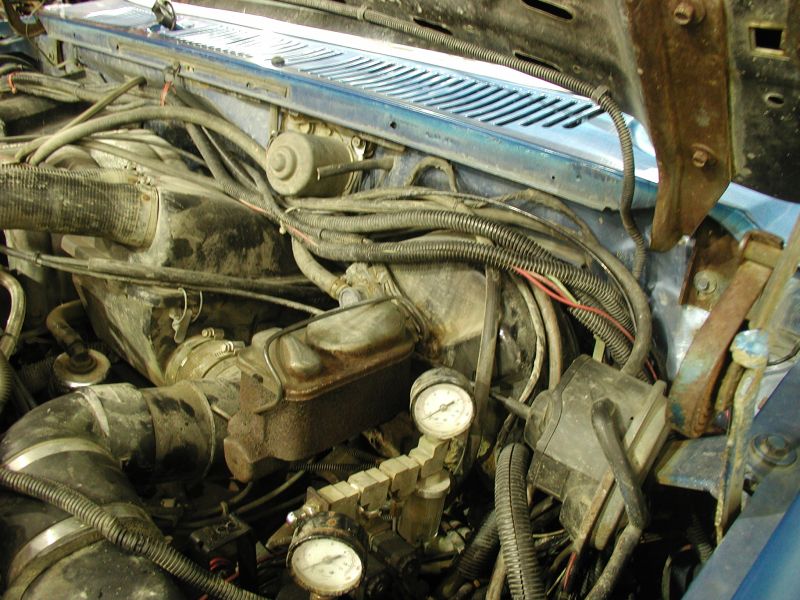 First I had to remove the cruise control reservoir, and
my OBA oil separator to make some room.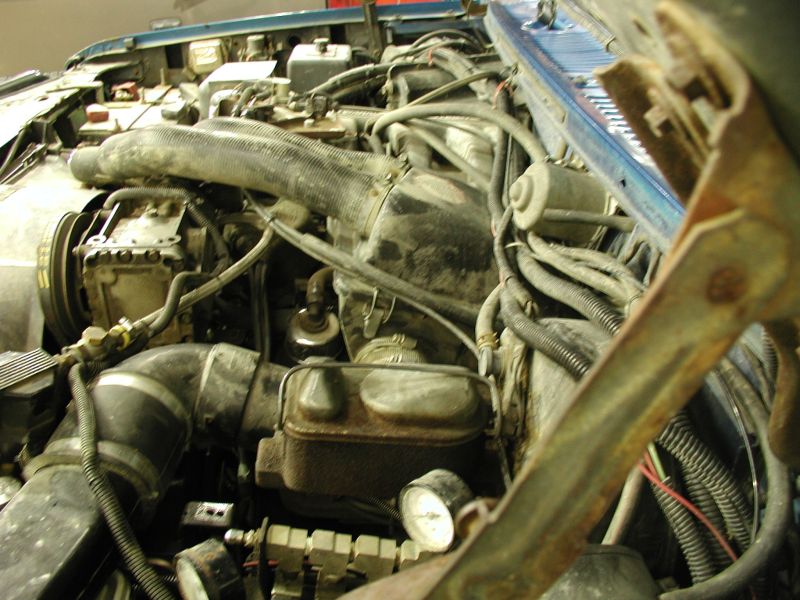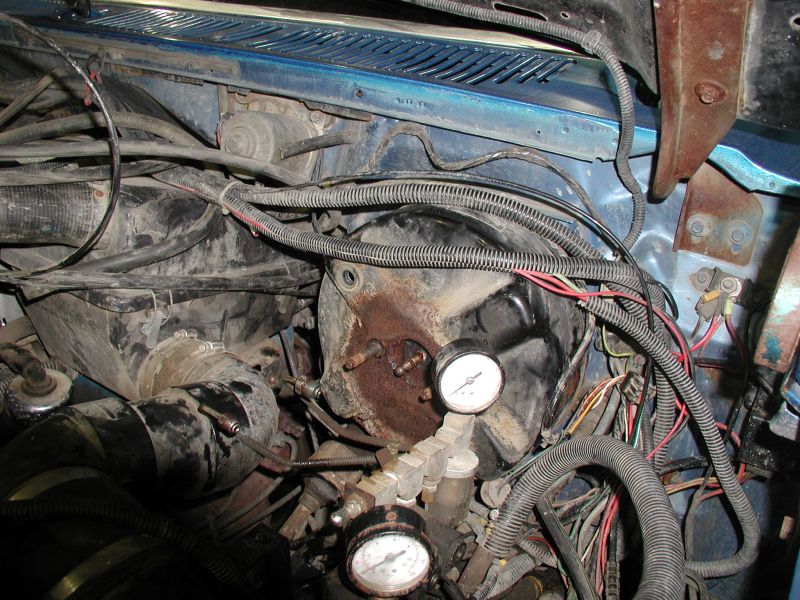 Remove the master cylinder.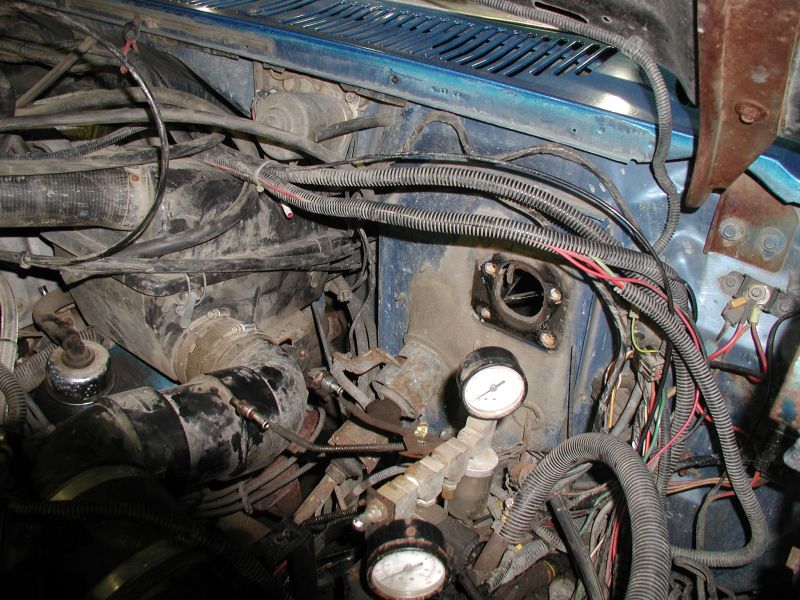 Remove the booster.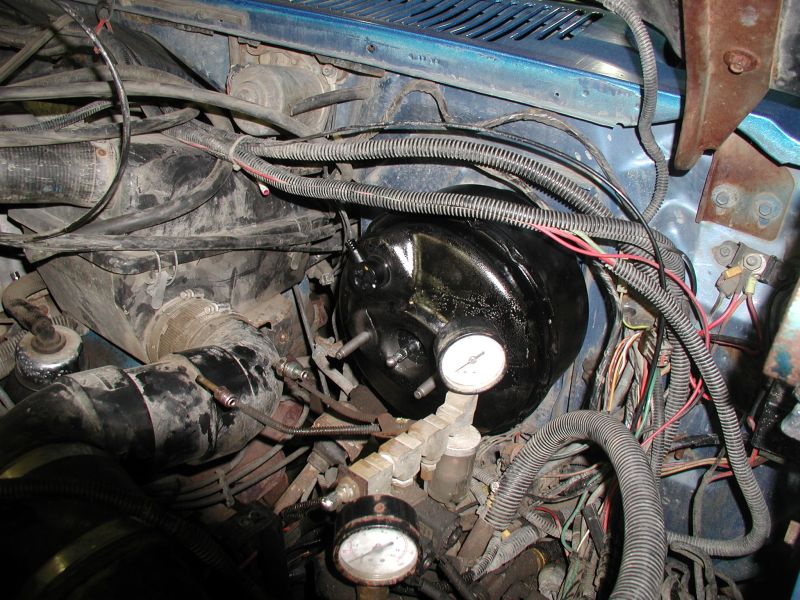 Install the new booster.





The new booster is about 1" thicker.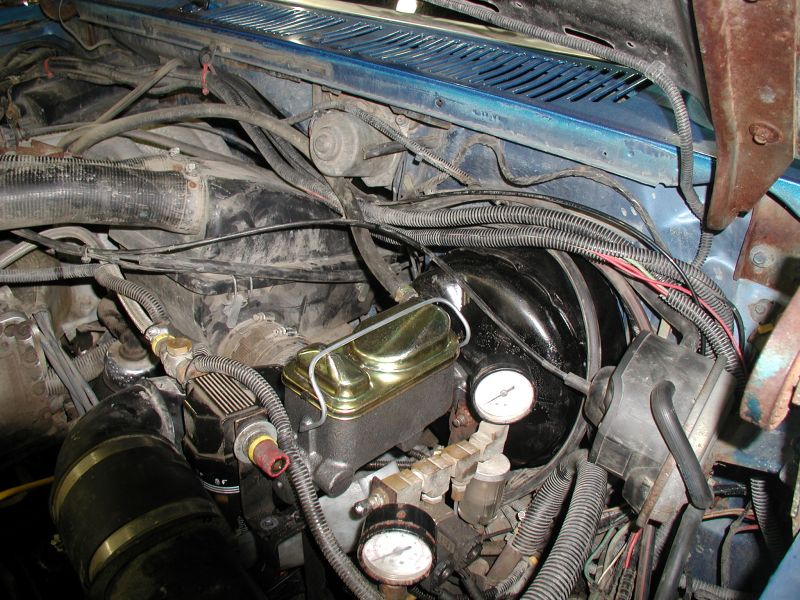 Install the new master cylinder. I didn't need the Weatherhead 7818 adapter as my front line was the same
as the new master cylinder, but my rear line had a 5/16 fitting on it, so it got re-flared to a 3/16 fitting.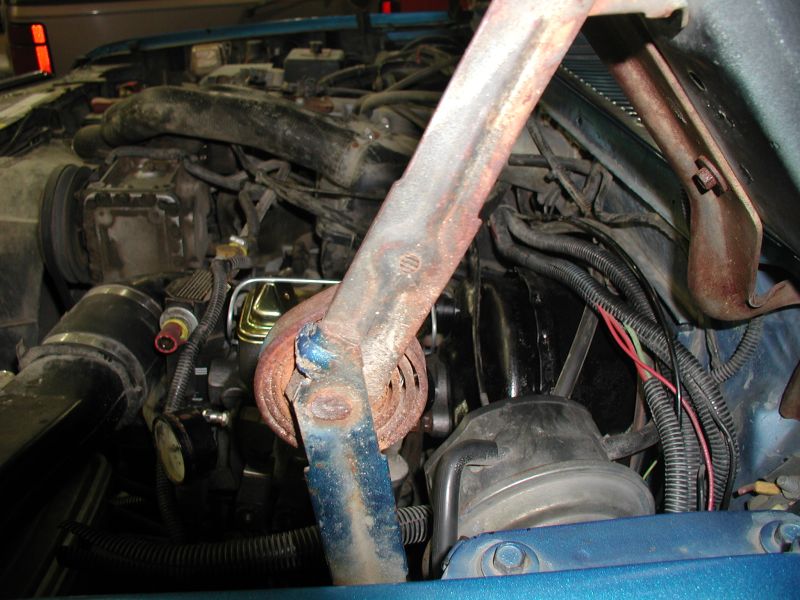 The new set up makes the master cylinder come within a hair of
the OBA oil separator, so I will have to make a new bracket.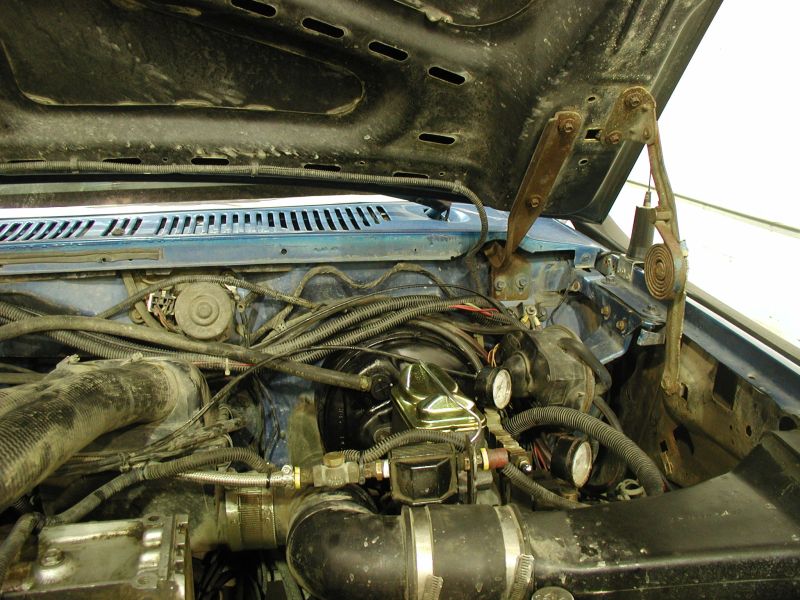 All done.



After bleeding the brakes, I went for a test drive. I still can barely lock up the brakes, but I don't have to put as
much effort into the pedal to get the truck to stop, so there is a noticeable difference.




---
If you have any comments, suggestions, or see any errors, please let me know..... cbradley@telus.net
Last updated on April 19/2008

All contents on this site are property of Chris Bradley. No content on this site may be reproduced without the express permission of Chris Bradley.