PDA Mount
---
Parts are as follows:
1

Arkon powered PDA mount
Arkon

1

RAM aluminum 1" ball mount w/ 6.25" x 2" plate
RAM-B-111BU
1

RAM aluminum 3" standard arm w/ double 1" socket

RAM-B-201U

1

RAM aluminum 1" ball w/ 2.5" base plate

RAM-B-202U

1

Holux GR213 GPS Receiver

n/a

1

iPaq Connection Cable

n/a

1

*OLD Pharos iGPS CF GPS Receiver

n/a

1

*OLD Pharos external receiver (for iGPS CF receiver)

n/a

---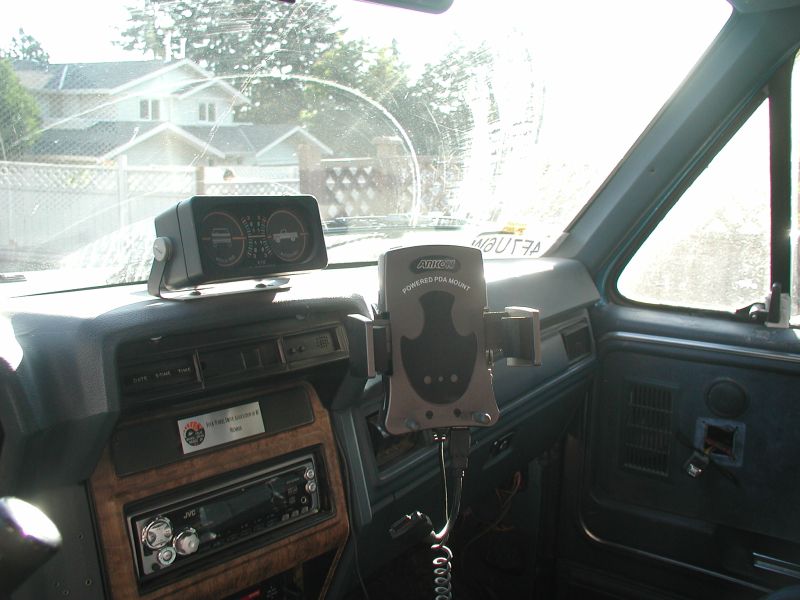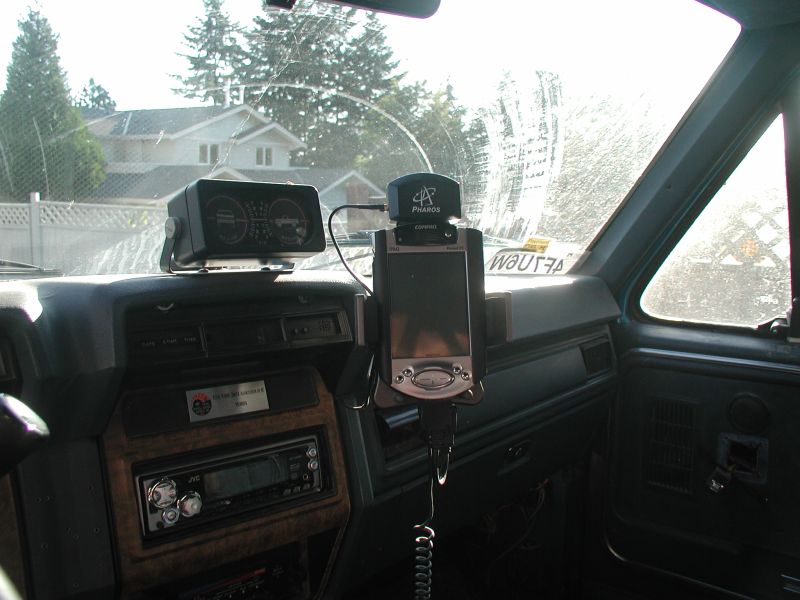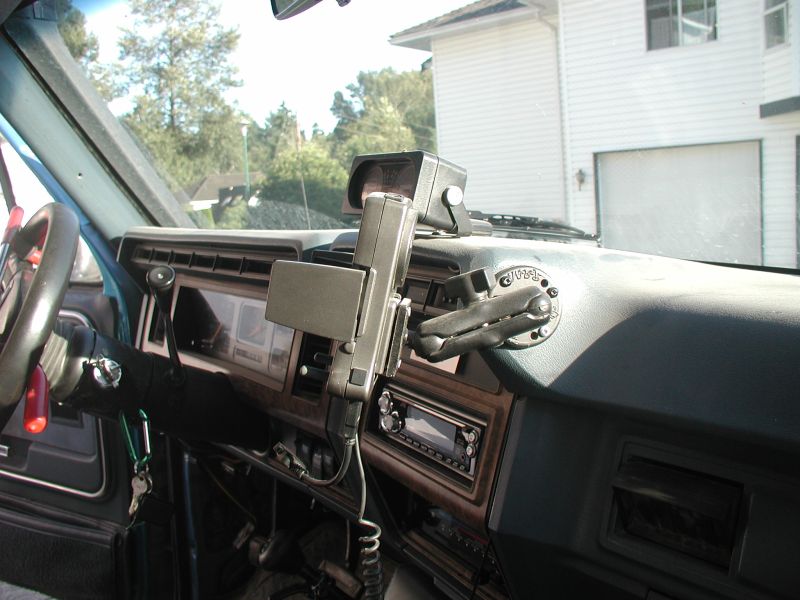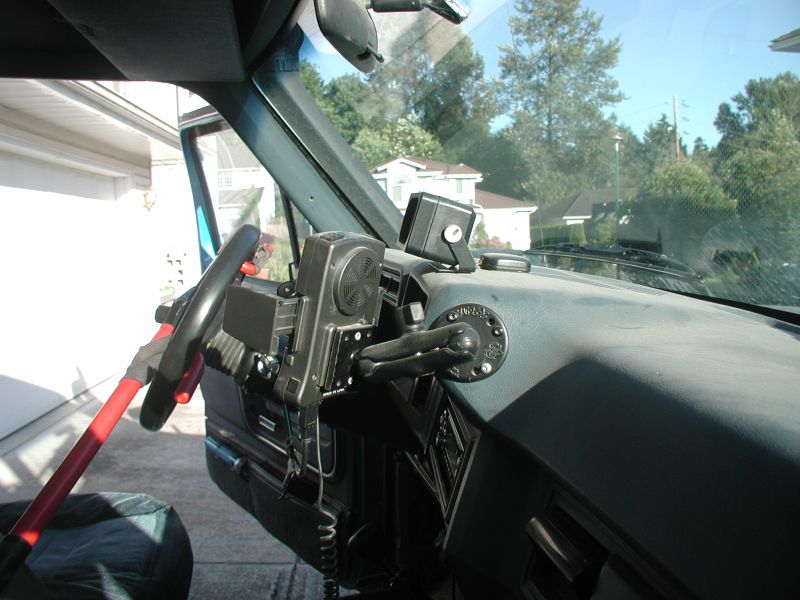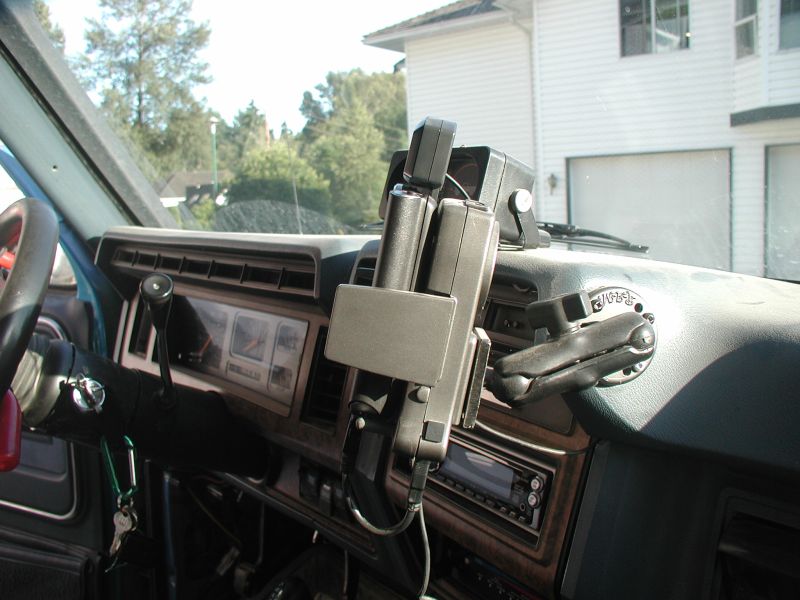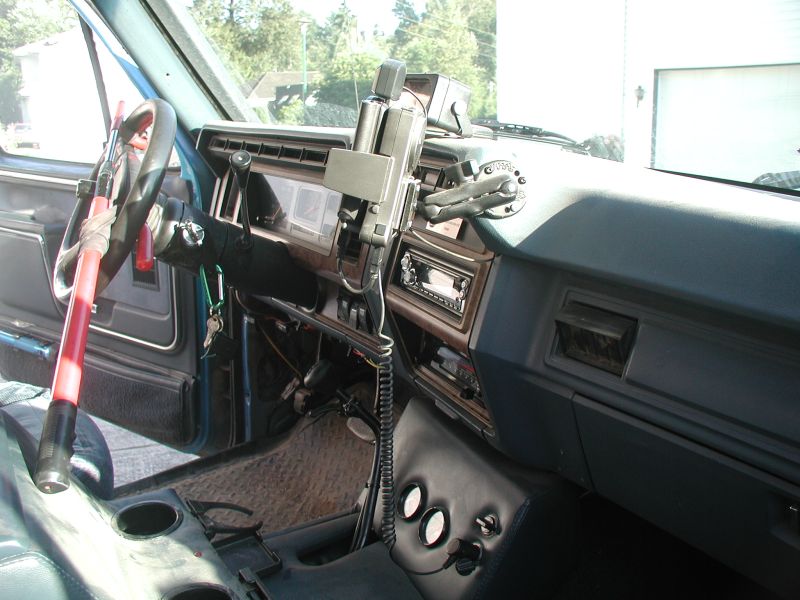 ---

February 8/08

I got tired of the Pharos GPS cutting out in cloud and light tree cover. Turns out that it is a Sirf I model. no wonder!

I picked up a Holux GR213 waterproof receiver, with the intention of mounting it on the cowl or roof for optimum perfromance,
but just for kicks, I mounted it in the same spot that the Pharos receiver was in (on the dash, up against the windshield), and it
hasn't cut out once. Nice!

I will get some pictures up soon.



---
If you have any comments, suggestions, or see any errors, please let me know..... cbradley@telus.net
Last updated on February 11/2008

All contents on this site are property of Chris Bradley. No content on this site may be reproduced without the express permission of Chris Bradley.