Sway Bar Disconnects

---
In this install I used JKS #9400 disconnects. Labour wise I had to cut off the factory sway bar mount at the bottom of the coil bucket, drill
a hole just below the shock mount (for the lower sway bar link), and bend the sway bar a few degrees to clear the shocks.


---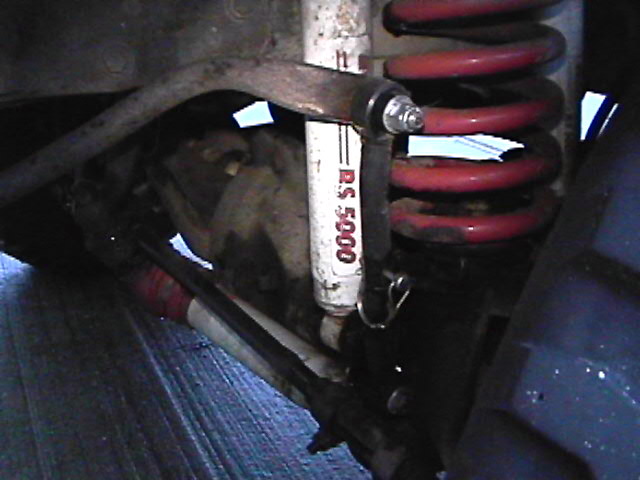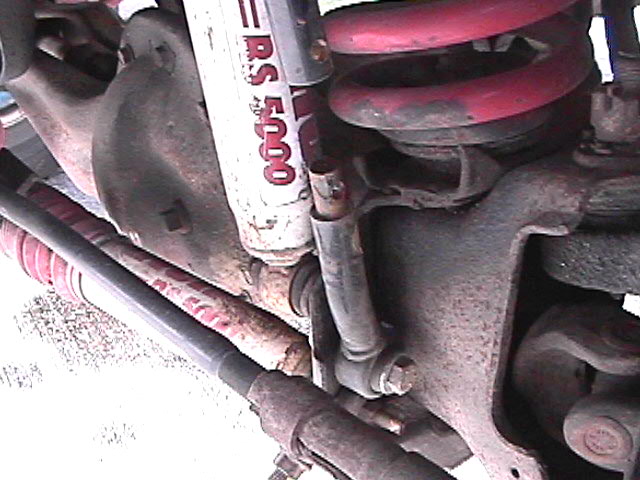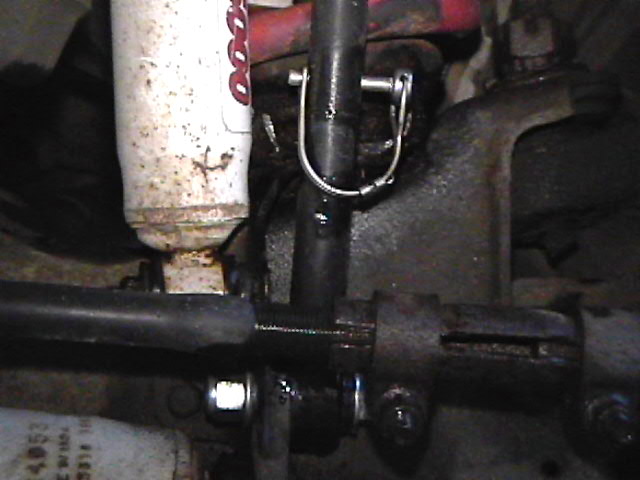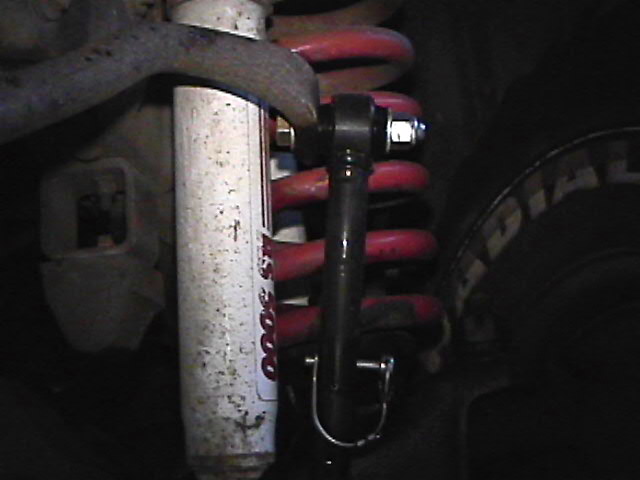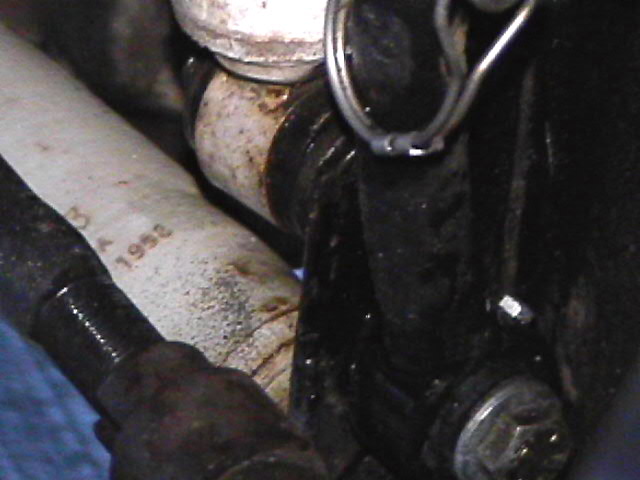 ---
If you have any comments, suggestions, or see any errors, please let me know..... cbradley@telus.net
Last updated on April 16/2004

All contents on this site are property of Chris Bradley. No content on this site may be reproduced without the express permission of Chris Bradley.