Dome Light
---

The factory dome light is ok, but I like lots of light. Years ago I swapped an RV interior light into my Bronco, and it worked really
well. I kept the light when I parted out the Bronco, so I will put it into the F-250. I recently put LED lights in my daily driver, and will
retro-fit this RV light to LED's as well; the colour and amount of light made by LED's in this application are worth the extra cost.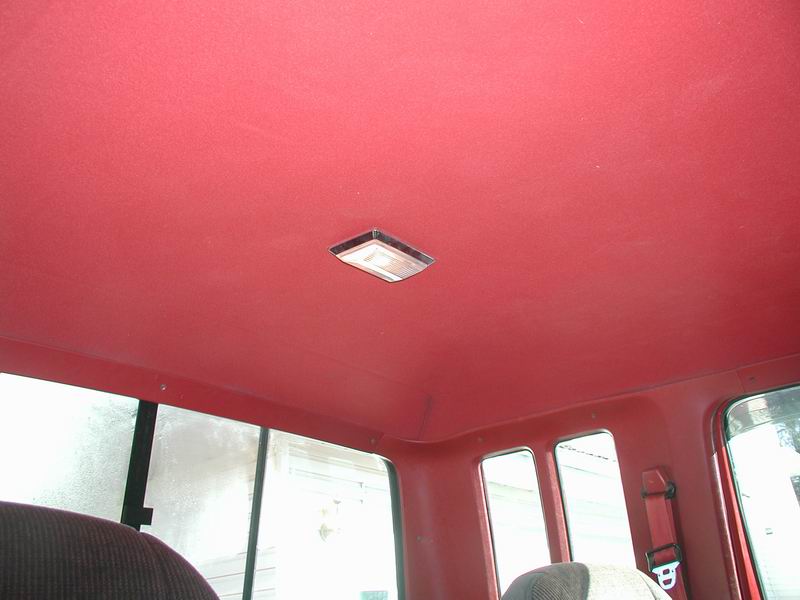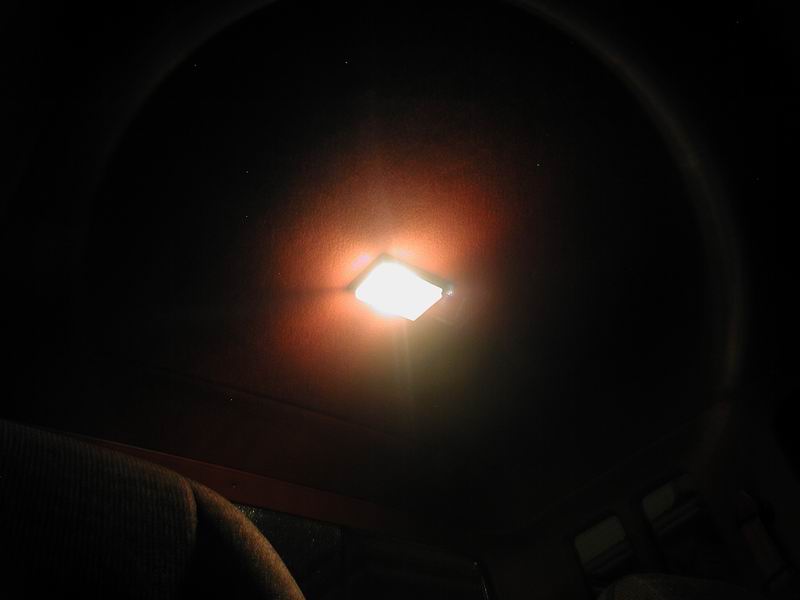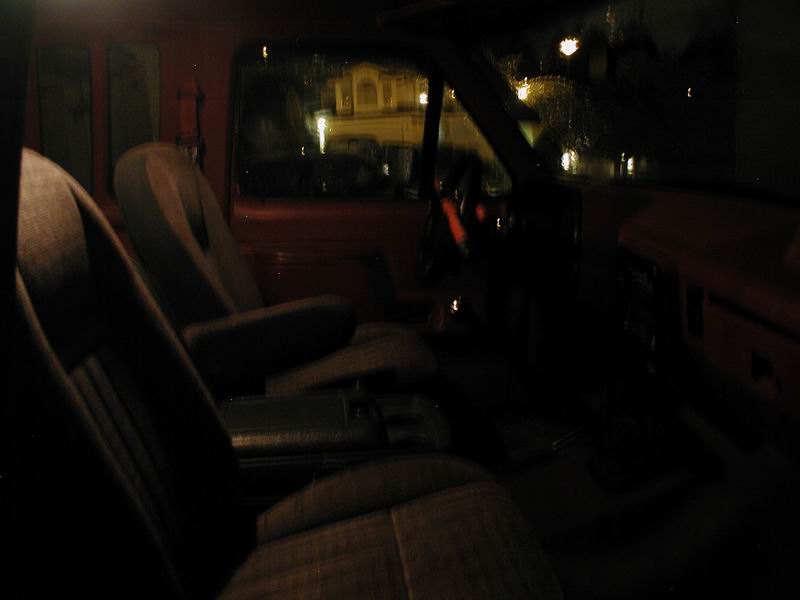 The factory dome light.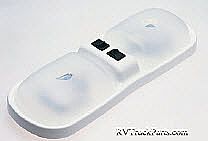 Bargman #34-75-213 RV interior light (mfg's picture).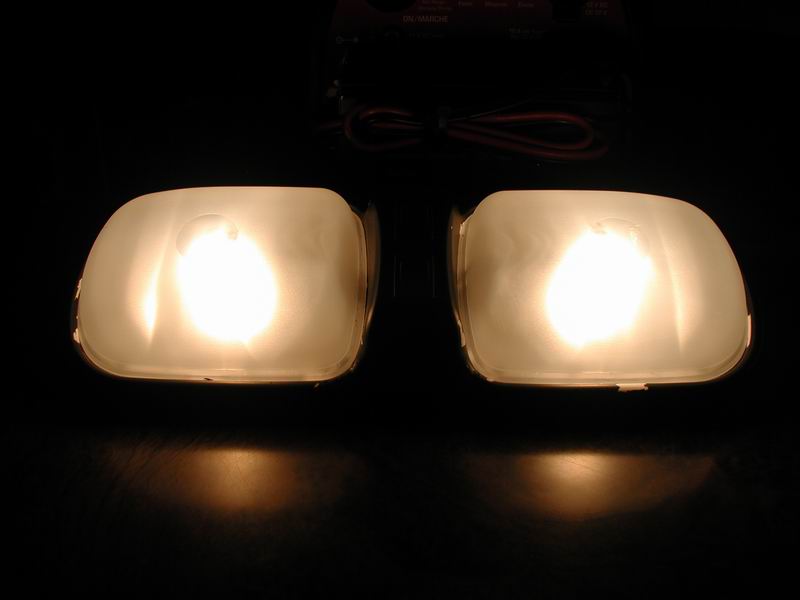 The Bargman light with regular bulbs.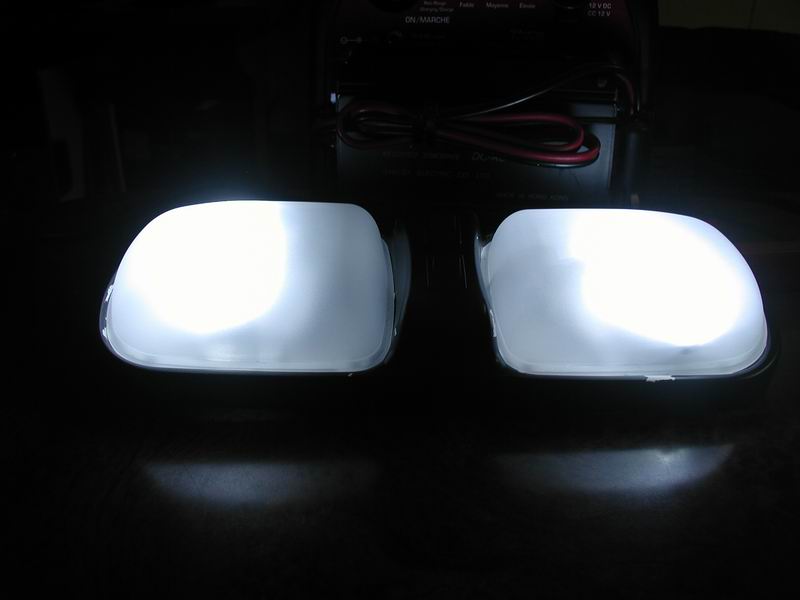 The Bargman light with Putco #980113 LED boards (loosely placed inside).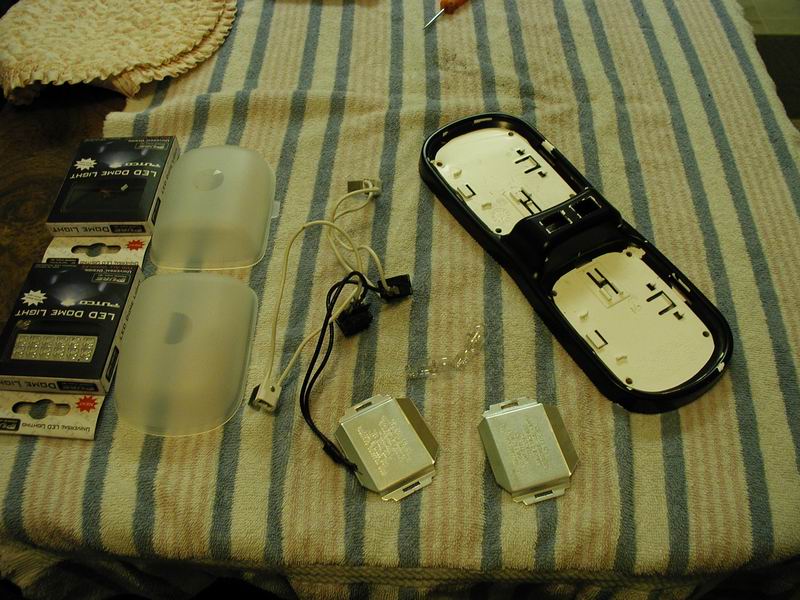 I painted the light black when it was in the Bronco, and it needed some TLC. I
stripped it all down so I could apply new paint and retro-fit the LED boards.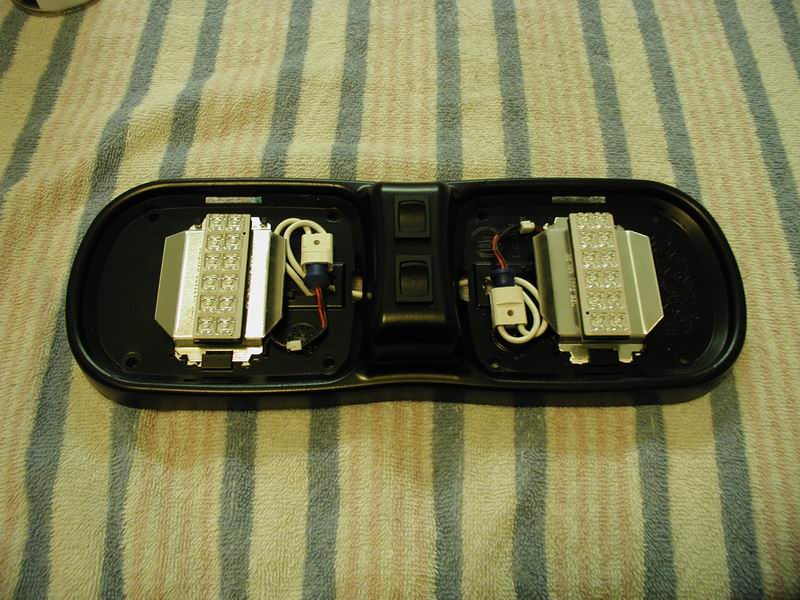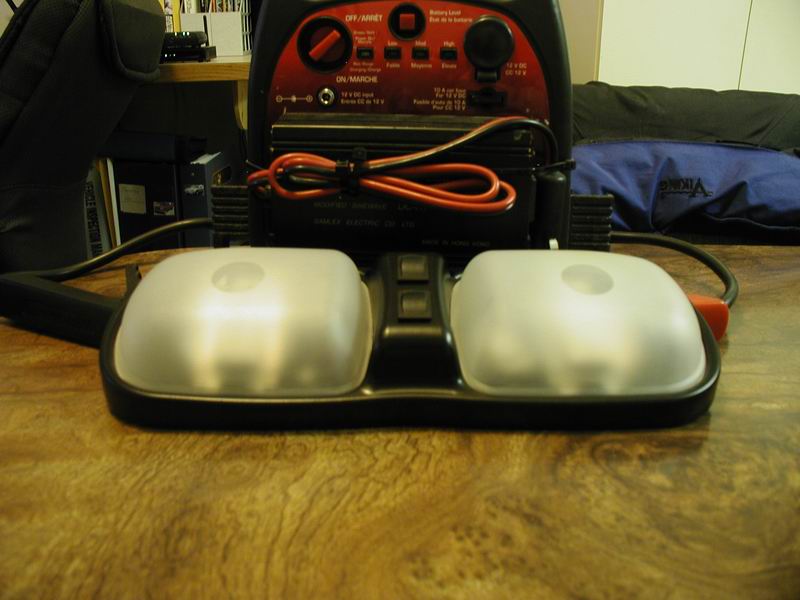 All freshened up and like new.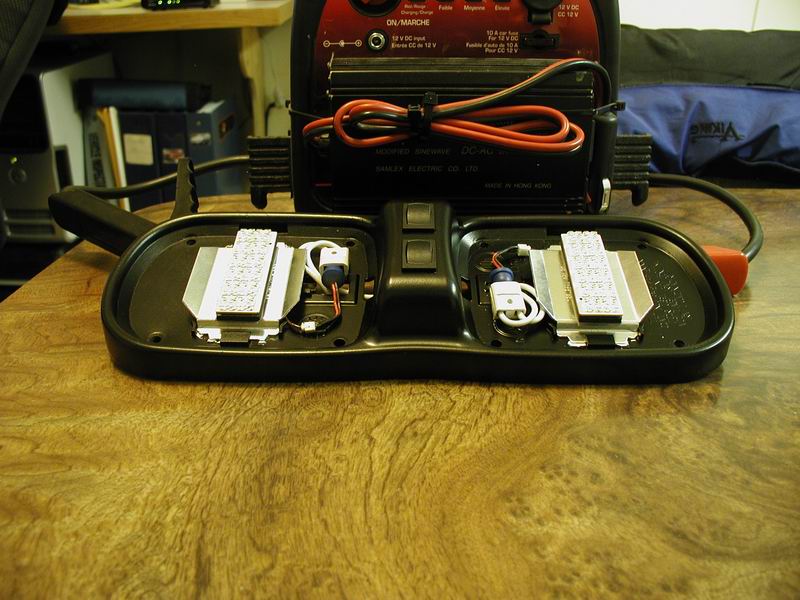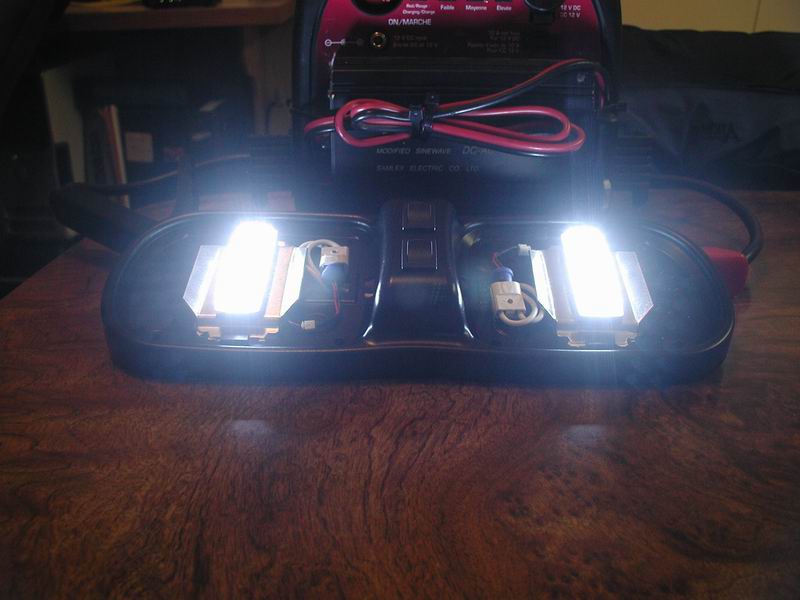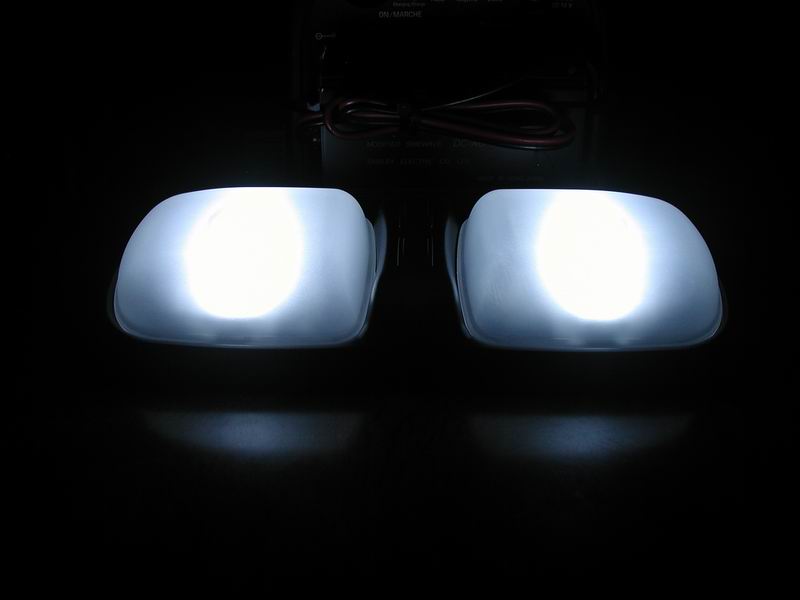 One last test before it can be installed.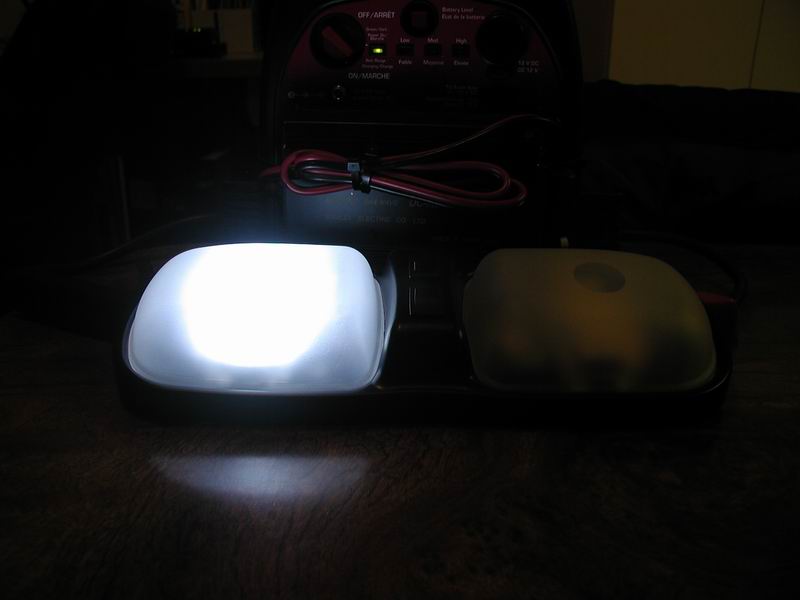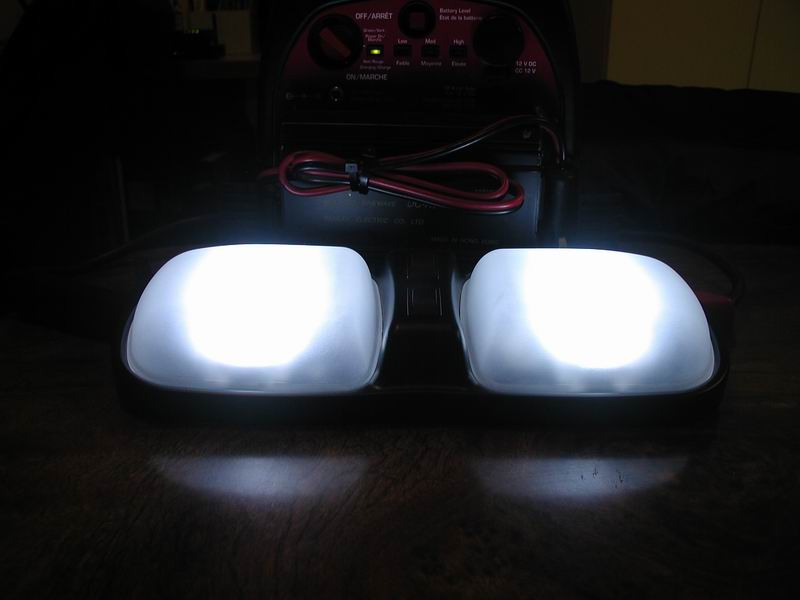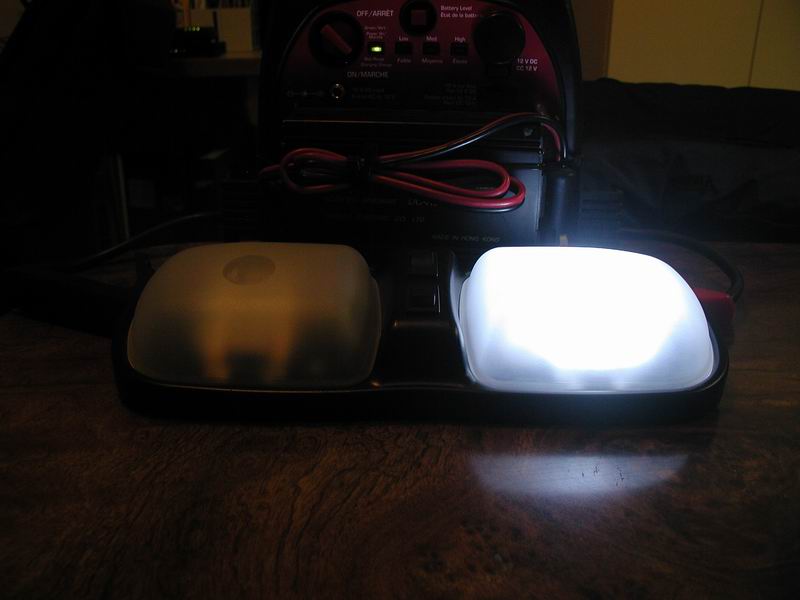 The bonus of having the switches on the light is that I can disable one or both sides if ever needed.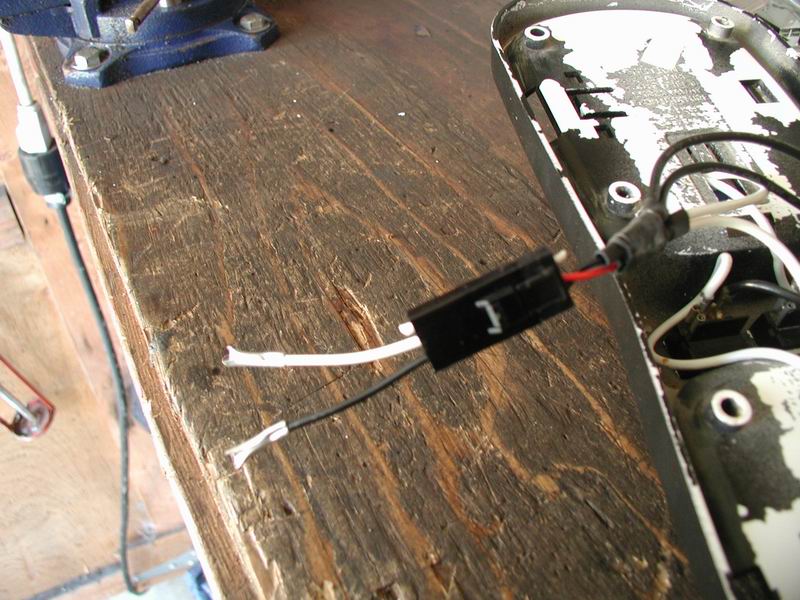 I used a plug from an old Piaa wiring harness that I had laying around.



---
February 5, 2012


I finally took some time to get back on this project. I got as far as above, but when I plugged in the new dome light, it didn't
work. After some testing and trying to figure it out, I ran out of time and lost interest. Today I got my voltmeter out and
figured it out (sort of). There is some switching going on when the dome light is activated between the door pins and headlight
switch, and the LED's don't like it. In the end, I found that using the black wire for 12v, and grounding the dome light directly to
the roof, things worked as they should. After getting the wiring figured out, I tried get the light mounted, but didn't have the right
hardware to do the job properly, so I have to wait for another day. All good though, as I'm happy that I got the light working.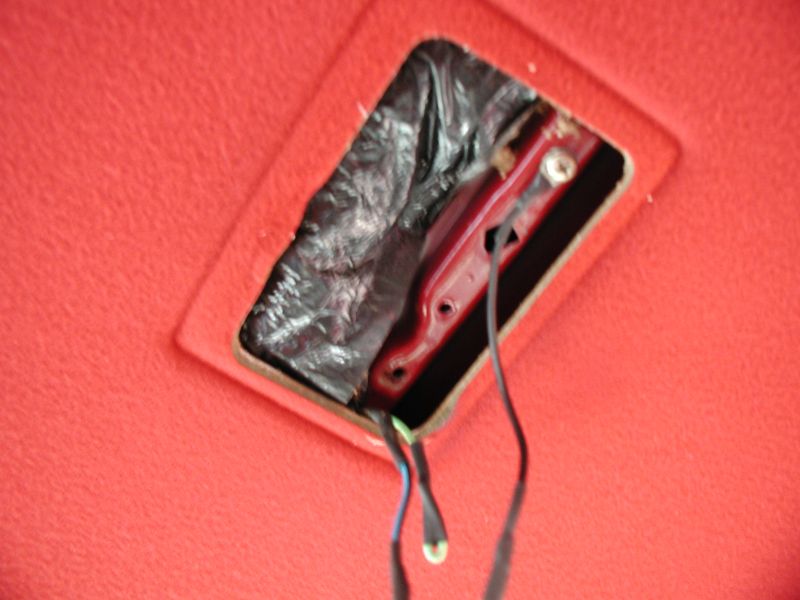 Taped back the green wire, black wire is 12v, separate
ground to the roof using existing hole.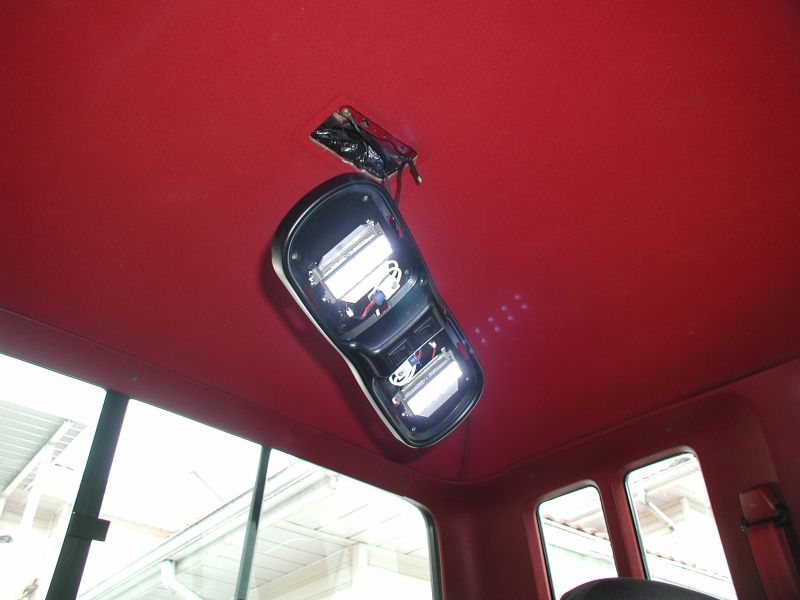 Test run; they work. Yay!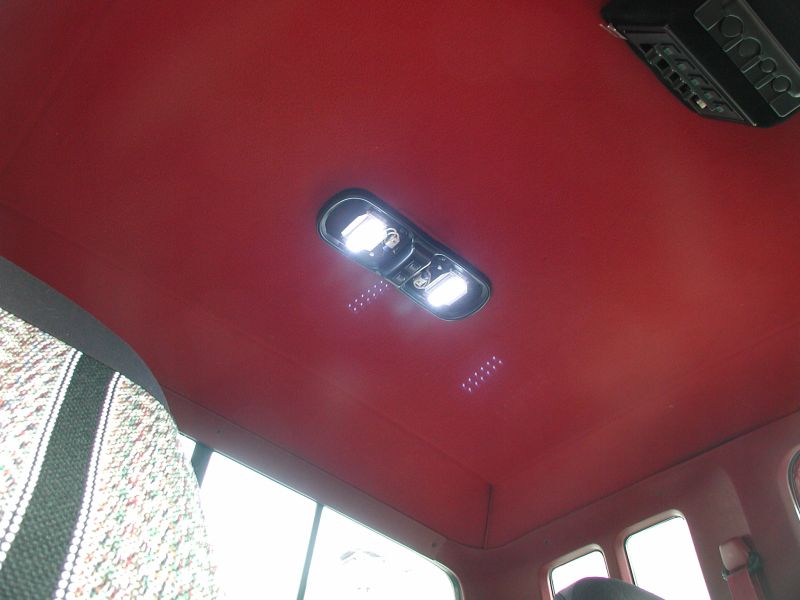 I used the two existing mount holes to get the light in place.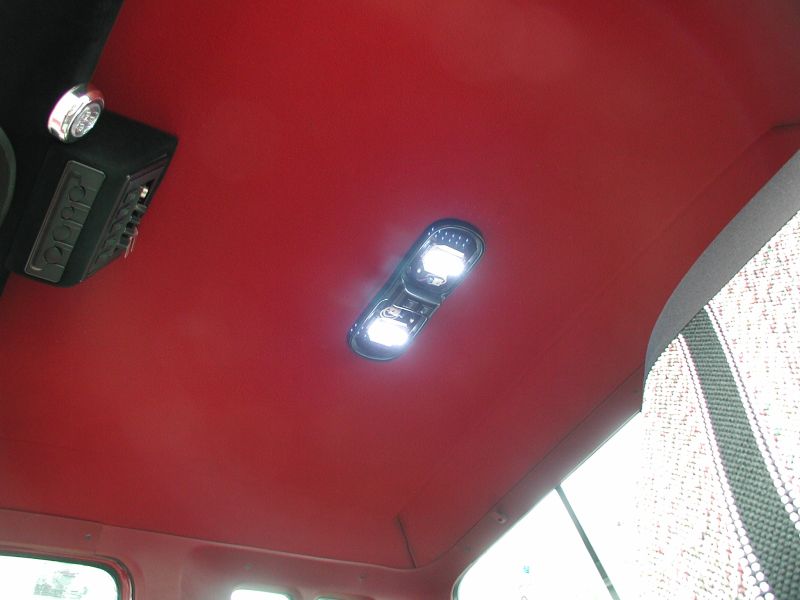 It needs to come forward a bit to cover the opening in the headliner.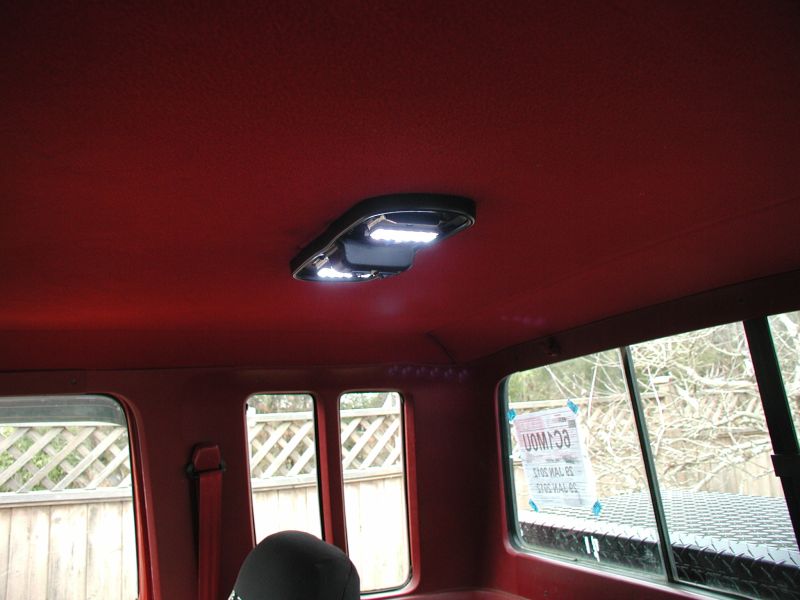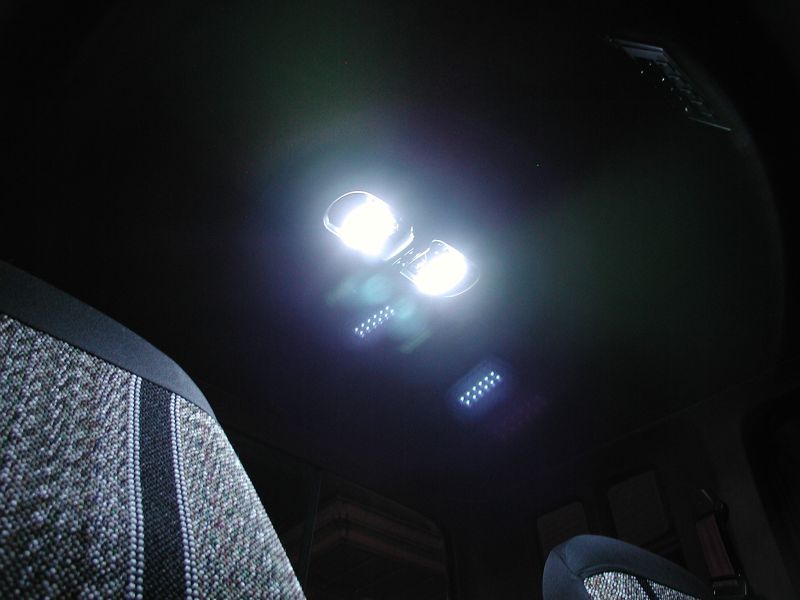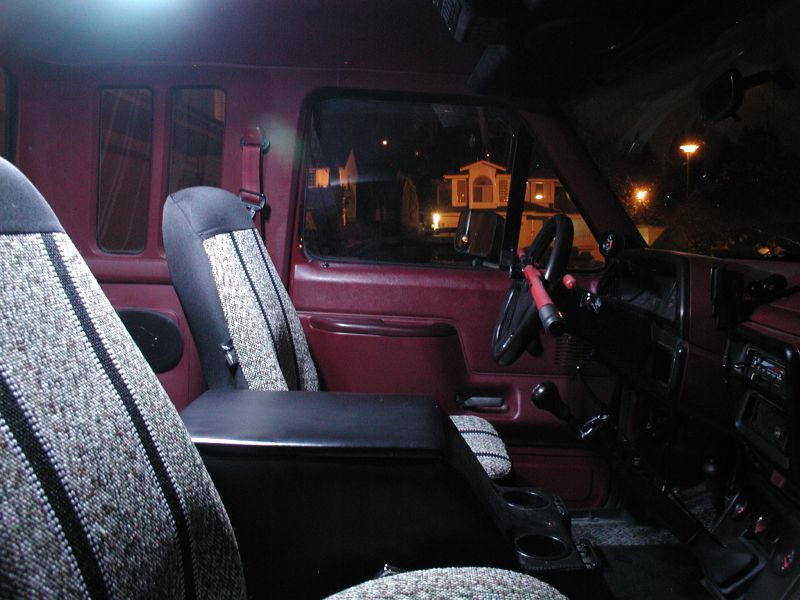 A couple of night shots.




---
July 1/2012

Was tinkering on Clifford today, and finished off the domelight.....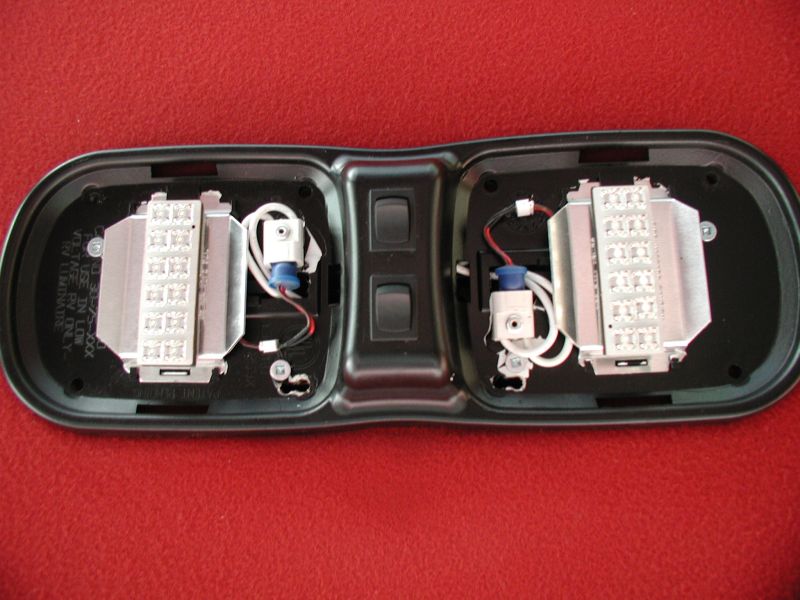 Had to re-drill the mounting holes and drill into the roof.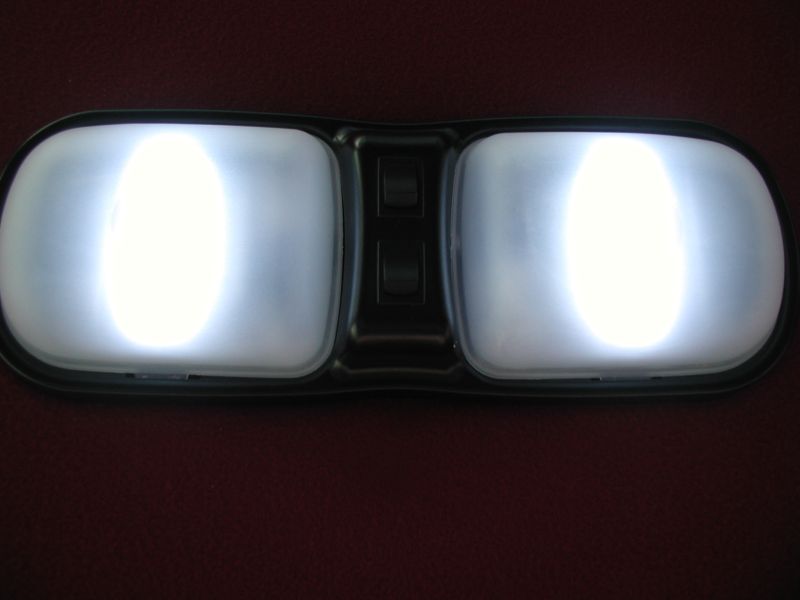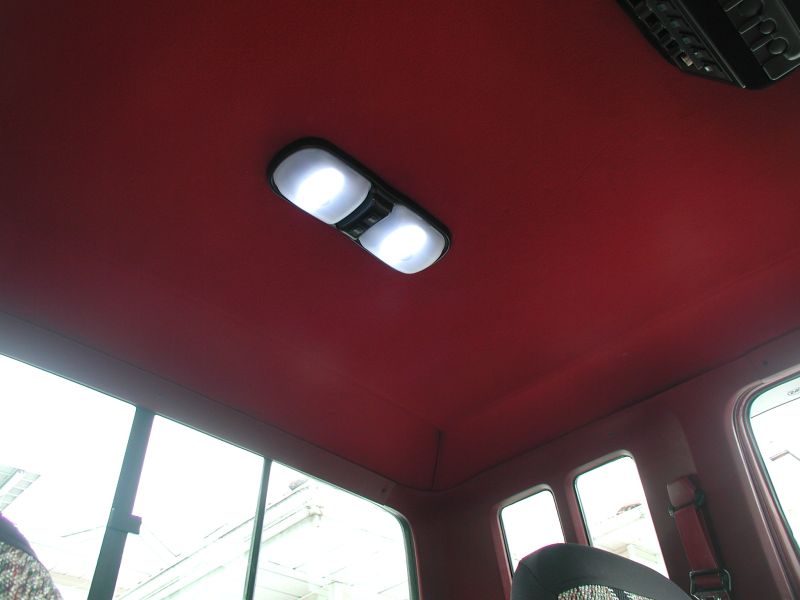 All done. Only took 18 months from start to finish.




---
If you have any comments, suggestions, or see any errors, please let me know..... cbradley@telus.net
Last updated on February 5/2012

All contents on this site are property of Chris Bradley. No content on this site may be reproduced without the express permission of Chris Bradley.