LED Trunk Light
---
April 11, 2011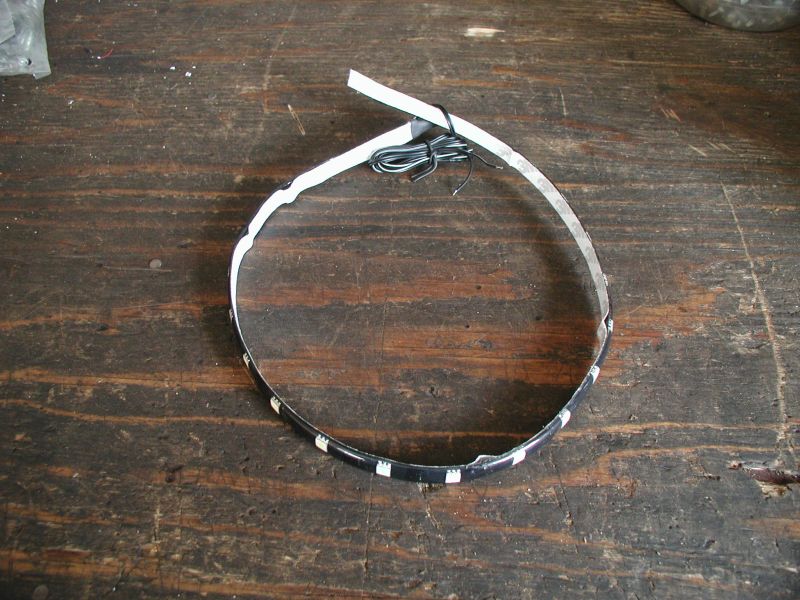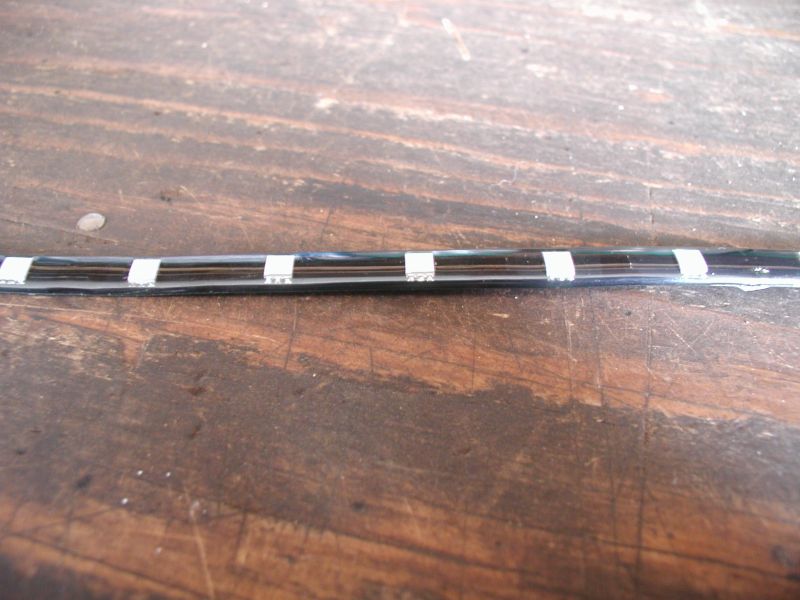 I got this from
Gadgets Plus
; 24", 5050 SMD, 24 LED light strip.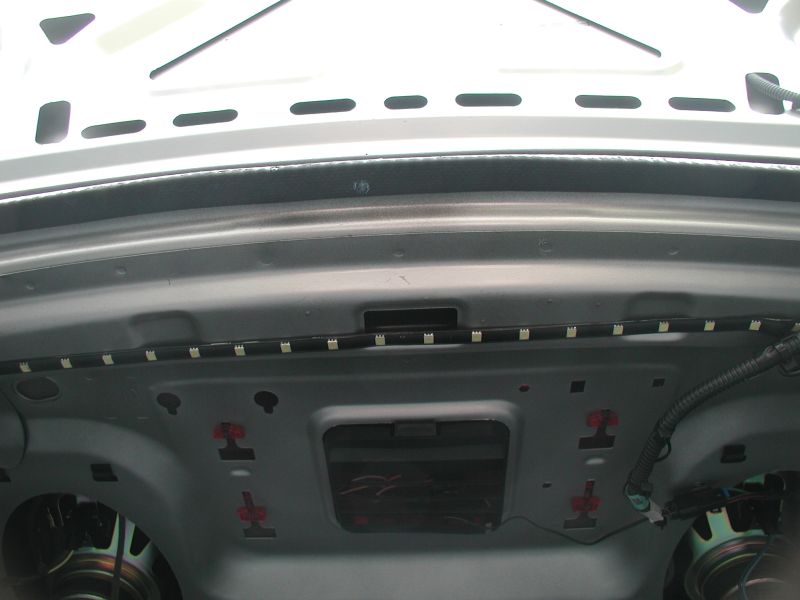 Mounted and wired to the stock trunk light wiring (stock light removed).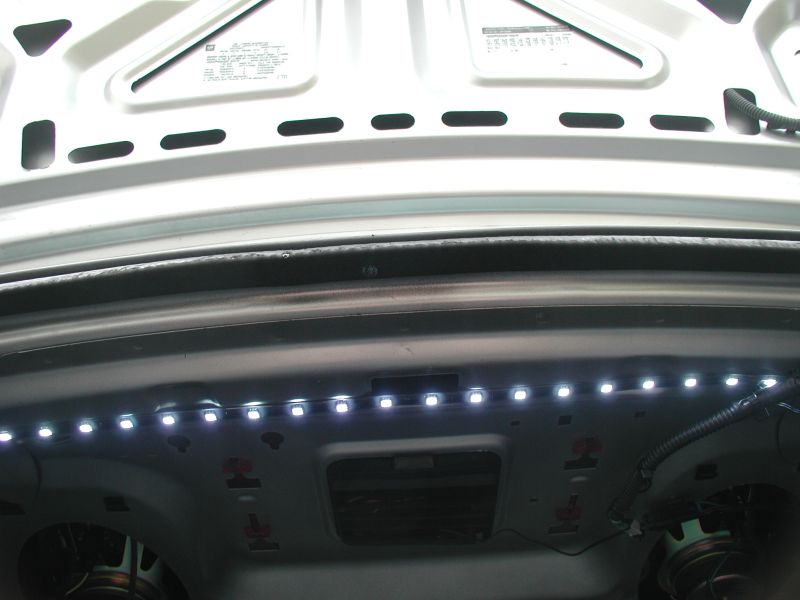 Powered up and ready to light up my life.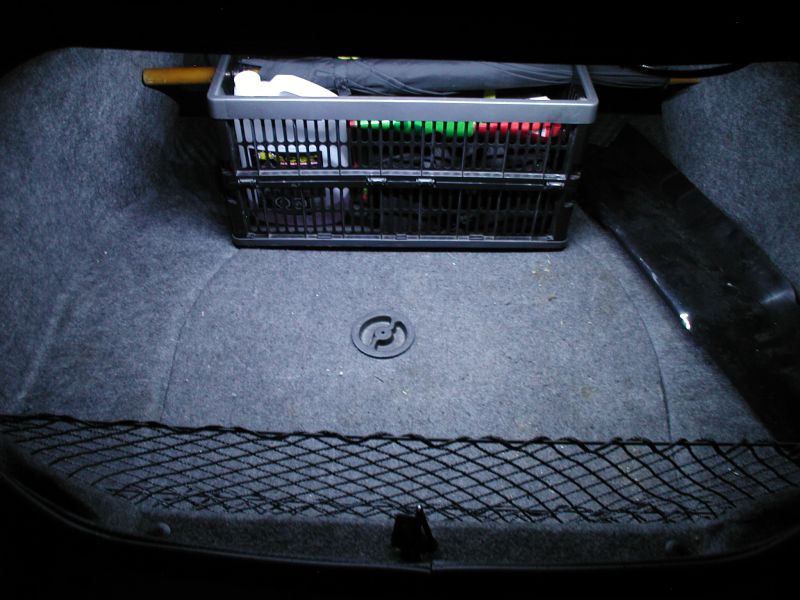 Night time, close up.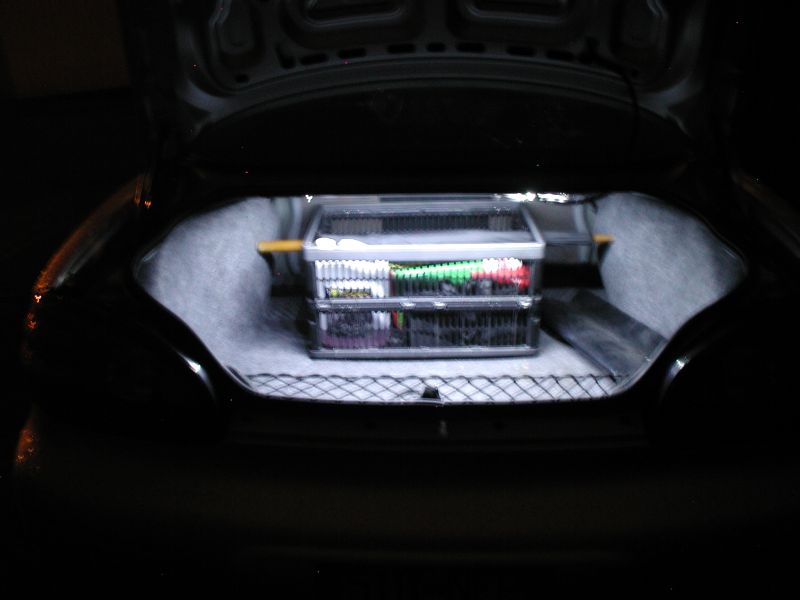 Night time, stepping a few feet back.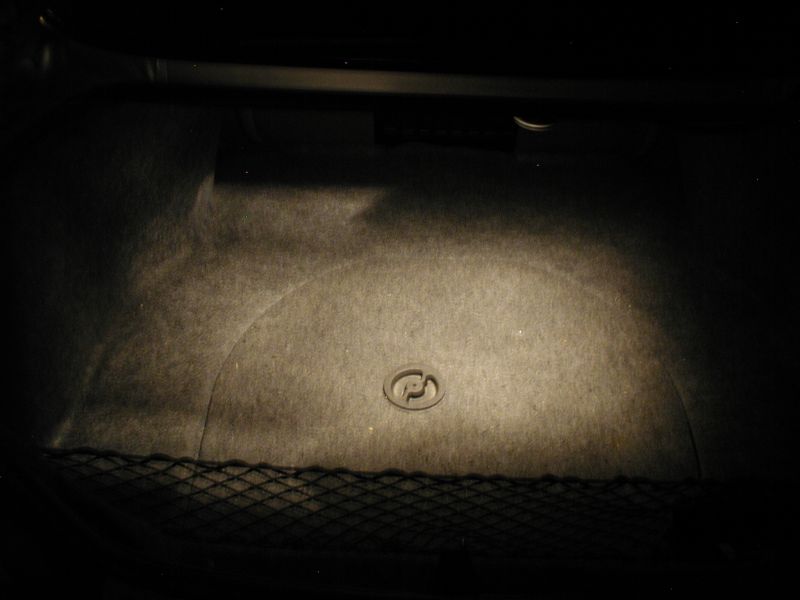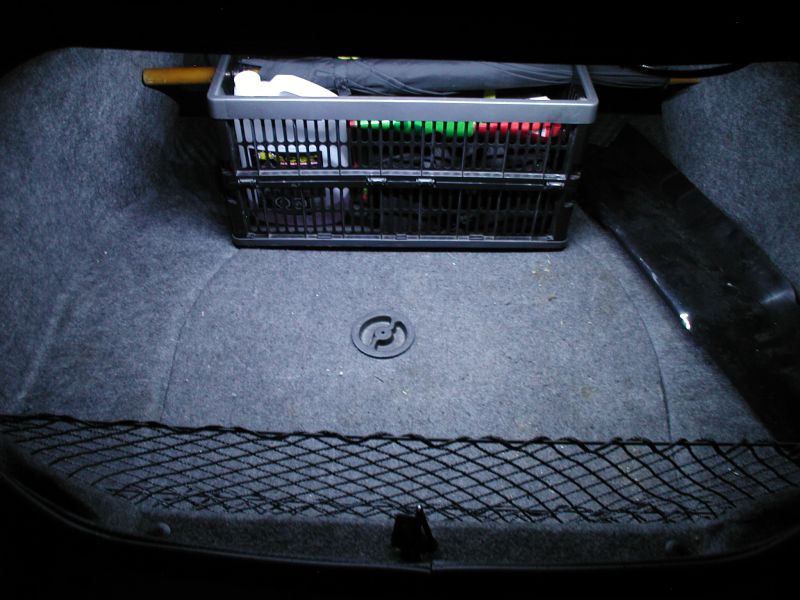 Stock light on left, LED on the right.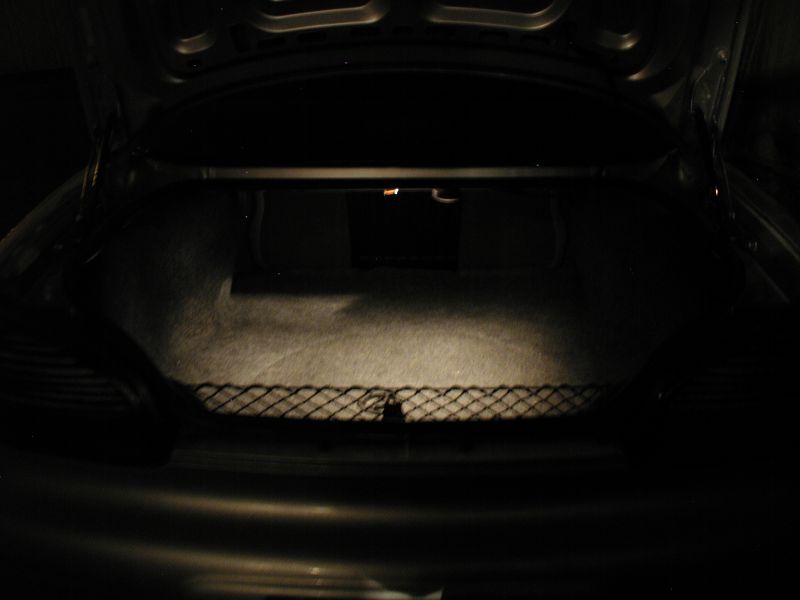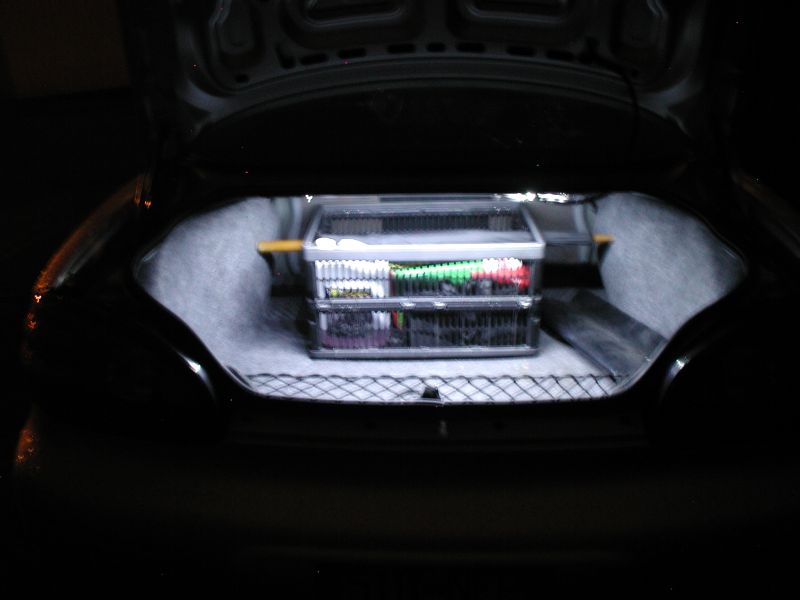 Stock light on left, LED on the right.
---
June 6, 2017
My trunk light turns off after 45 seconds and that always leaves me in the dark. I had installed a battery powered LED light in my truck a few years back, so figured
I would use the same light for the car as I didn't want to run any wires. I originally did this install a few weeks back, but before the install, I found that the LED light would
not turn off. I exchanged it under warranty and attempted the install again this past weekend. After everything was installed, I turned the LED's on and they were very dim.
Turns out the battery/switch box was only putting out 2.4v. Really! I tested it multiple time before installing, and it worked fine. So, I exchanged the battery box under
warranty. A quick test and it was putting out 3.8v and the LED's were nice and bright. Way to much work for such a simple project!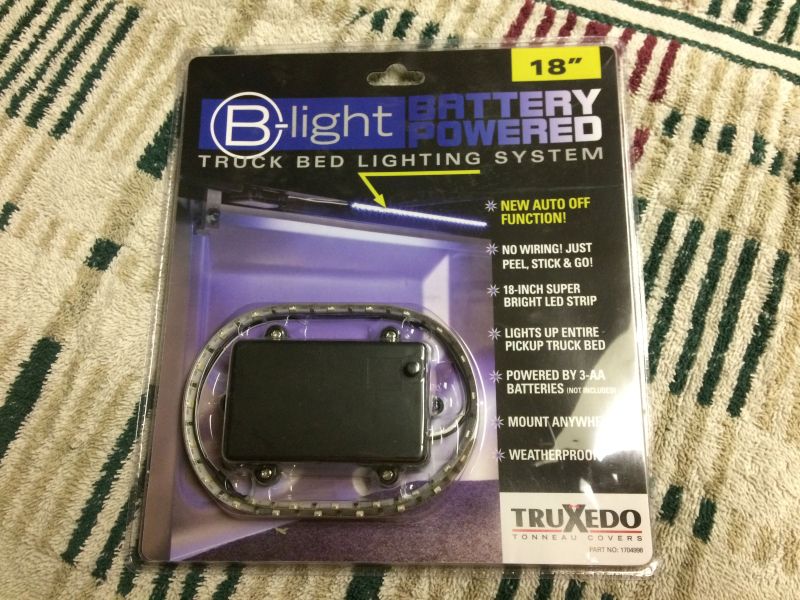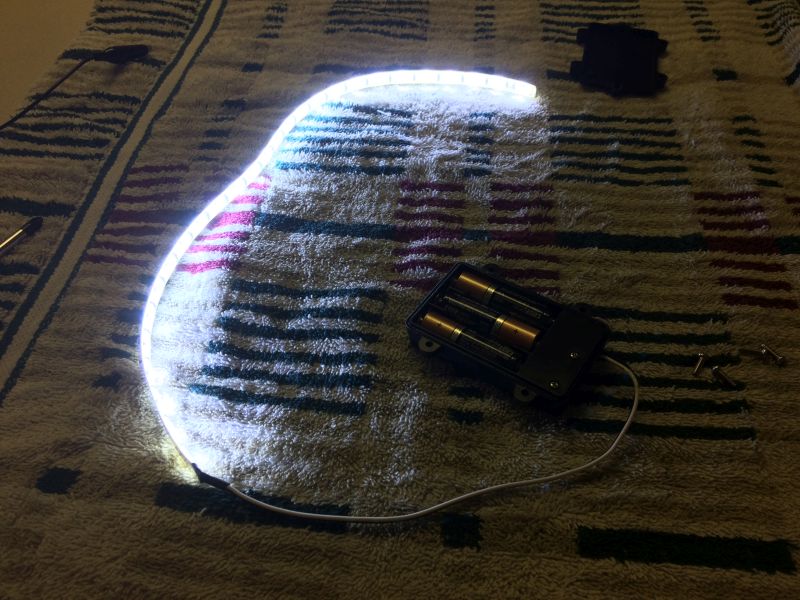 Truxedo
B-Light #1704998; runs on 3 AA batteries and powers off after 5 minutes.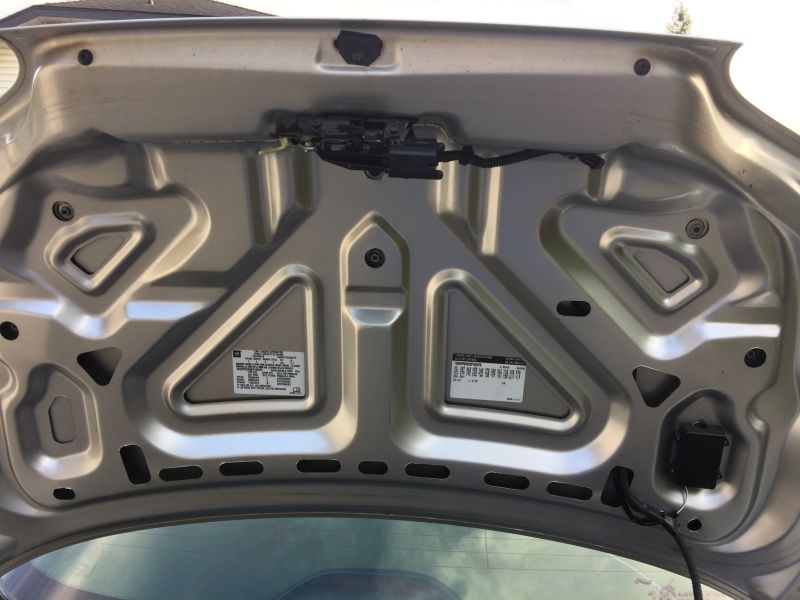 I extended the wiring and ran it inside the trunk lid with the other factory wiring. The battery/switch box is
mounted to the bottom of the trunk lid where it is easily accessible to turn on/off, and access the batteries.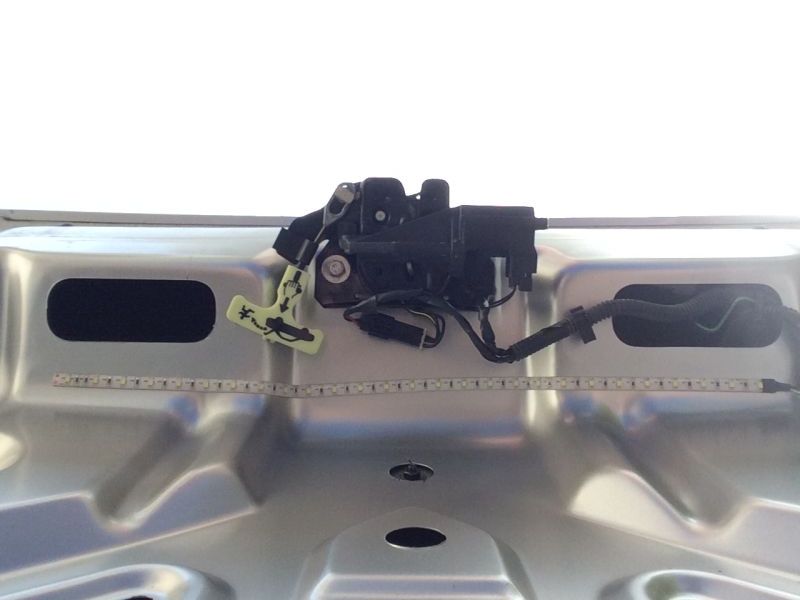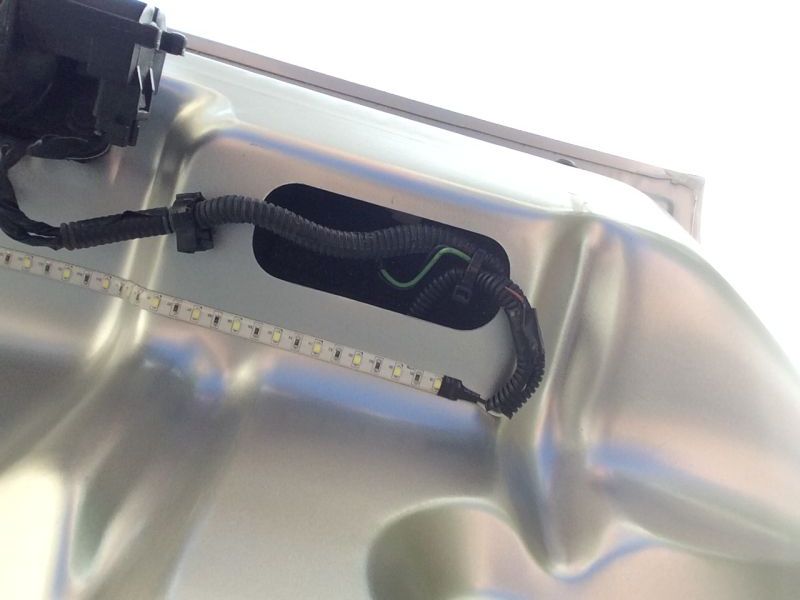 LED strip mounted so it will shine straight down when the trunk lid is open.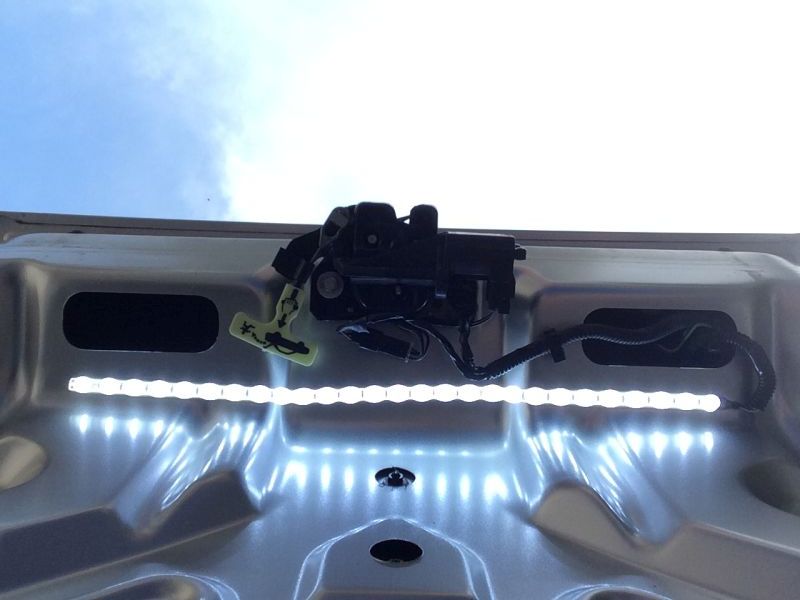 Pretty bright for what it is.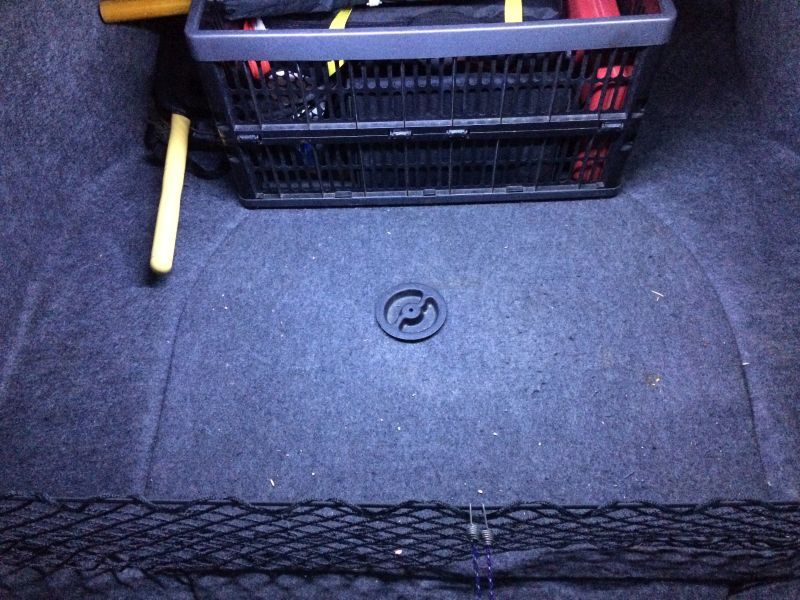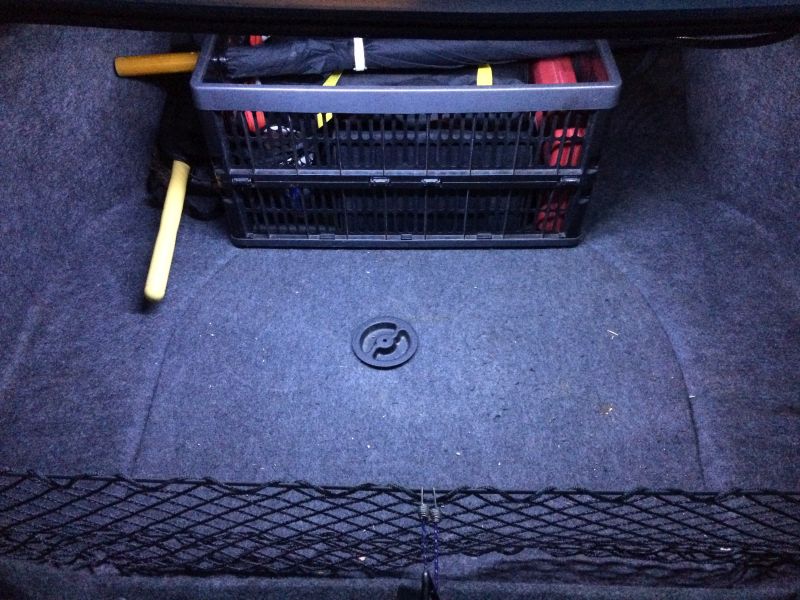 Night test; original LED light only.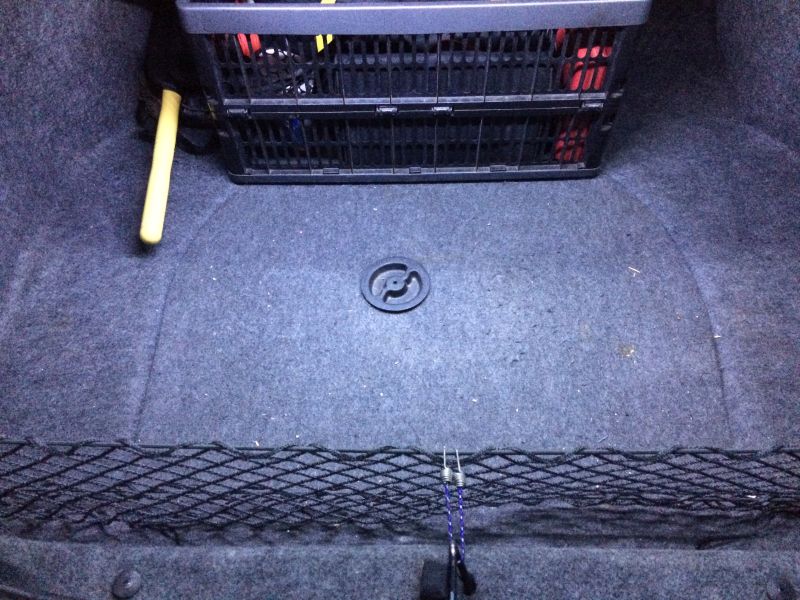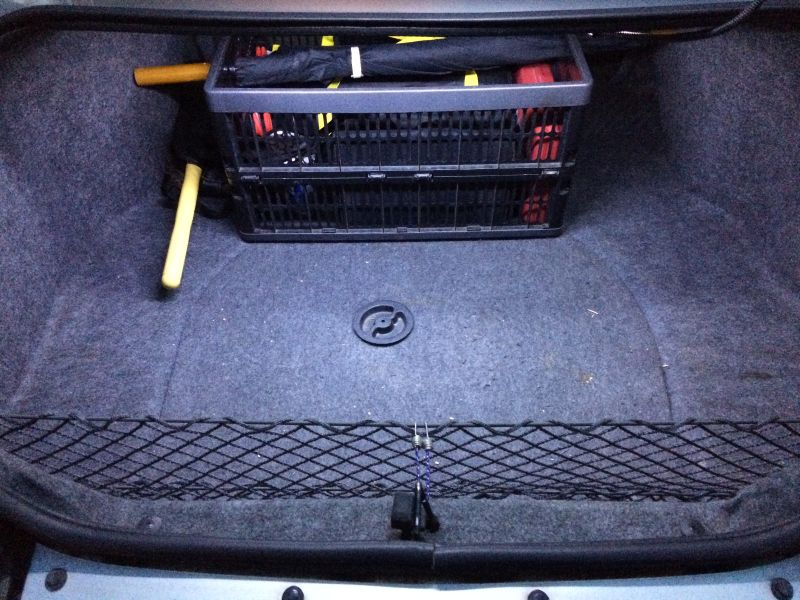 Night test; original and new LED light.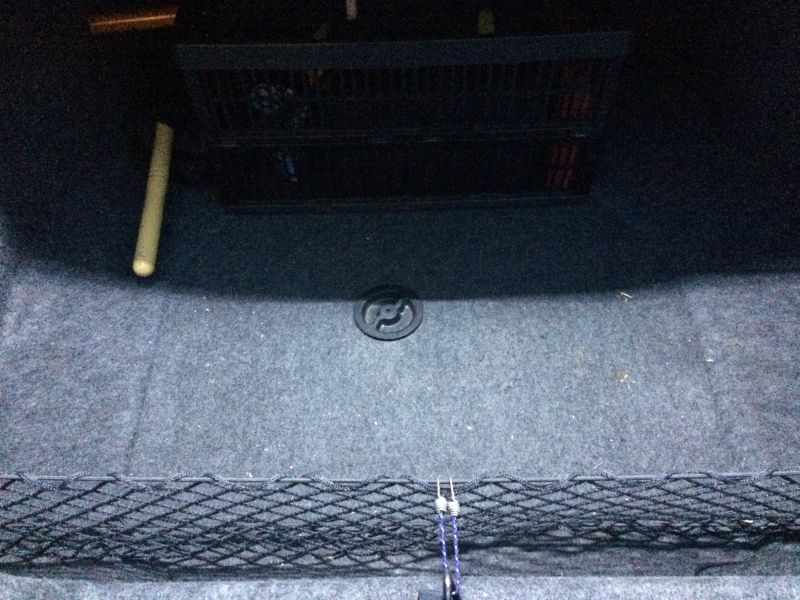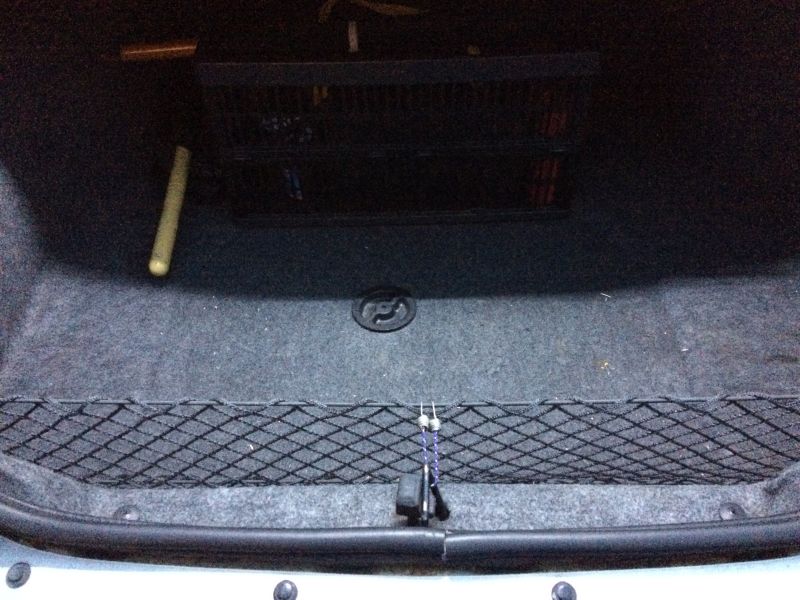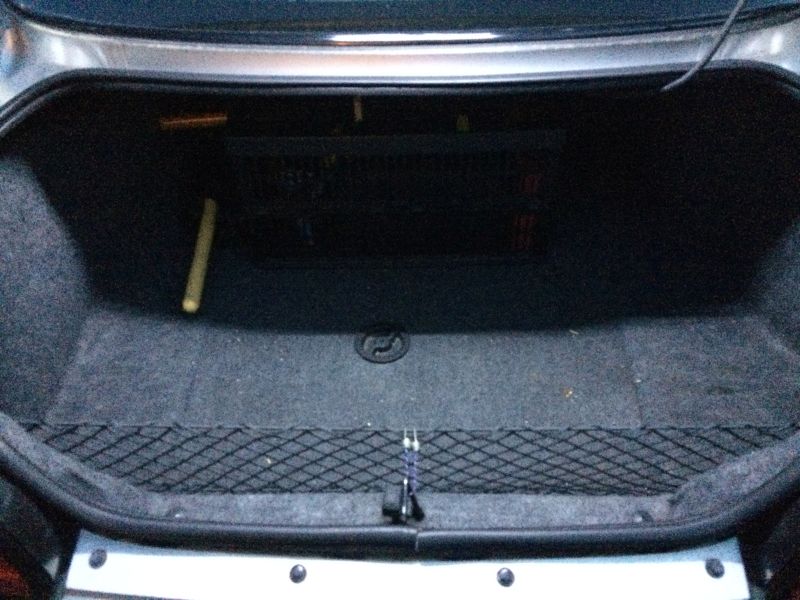 Night test; new LED light only.
---
If you have any comments, suggestions, or see any errors, please let me know..... cbradley@telus.net
Last updated on June 6/2017

All contents on this site are property of Chris Bradley. No content on this site may be reproduced without the express permission of Chris Bradley.