Throttle Valve Bushing Upgrade

---
While doing my engine swap, I found that my TV cable was being held on by a cotter pin. I remembered that it was that way four years
ago when I did the head gaskets, but I left it that way; out of sight, out of mind I guess.

After some research, I found that the problem was due to a warn out plastic bushing, and mine was completely gone. Ford had a repair
kit for this problem:

#F3SZ-7H303-B THROT VLV KIT

You get four brass bushings and four clips; enough to do four vehicles. Yes, the dealer only sell them in four's, unless they stock the number.


---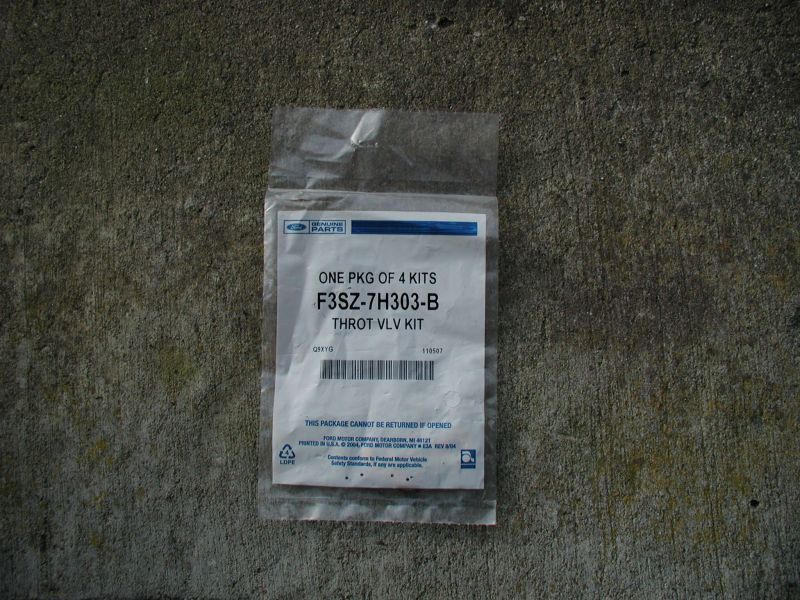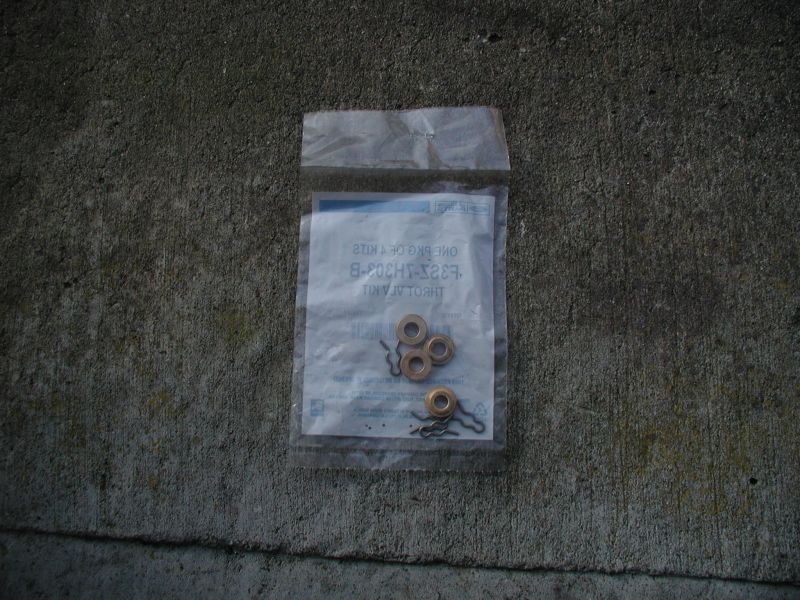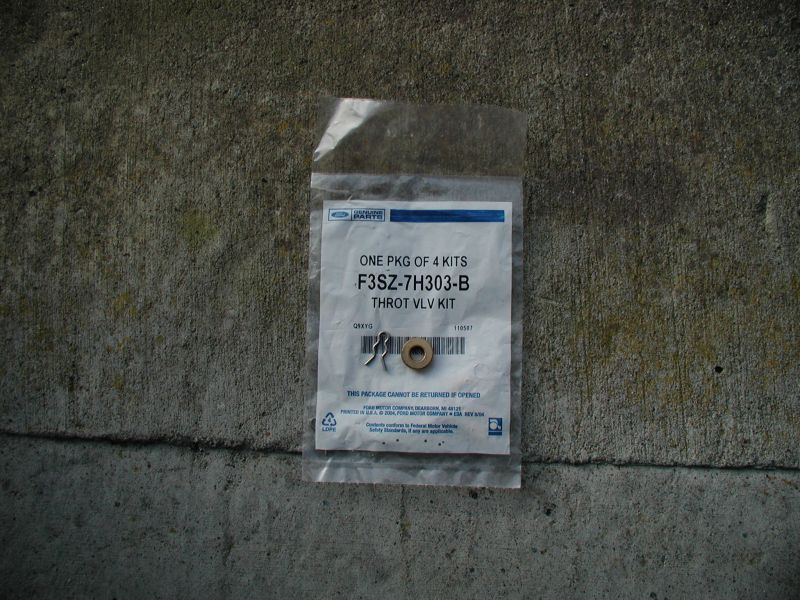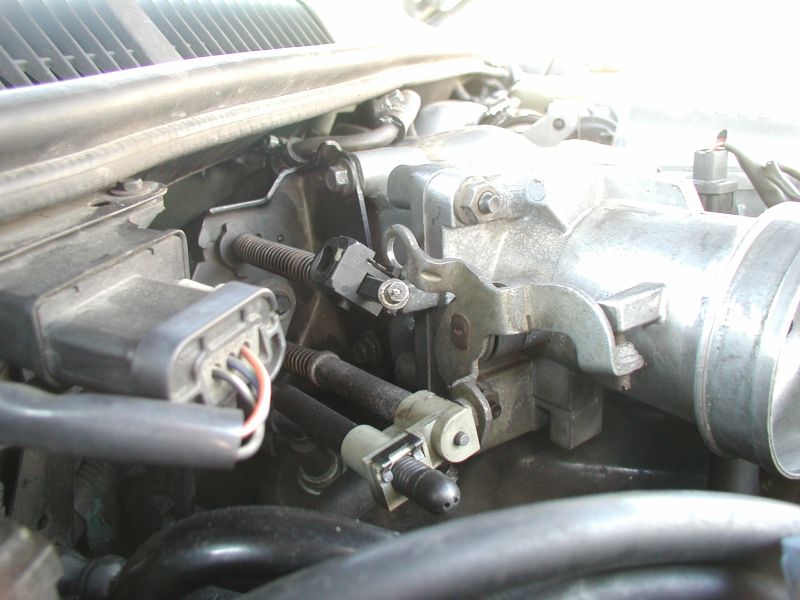 Remove the air intake tube, then disconnect the TV cable from the throttle body.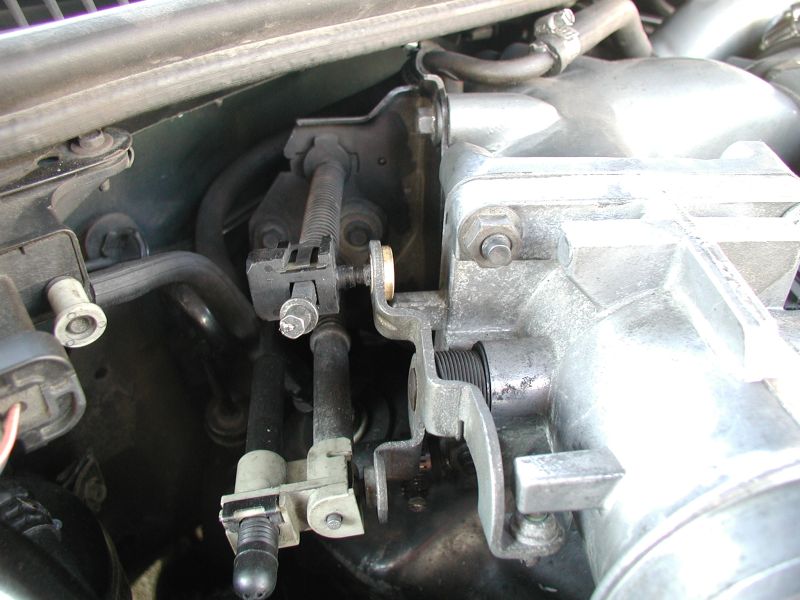 Insert the bushing into the linkage; ensure that the
shoulder of the bushing is facing the throttle body.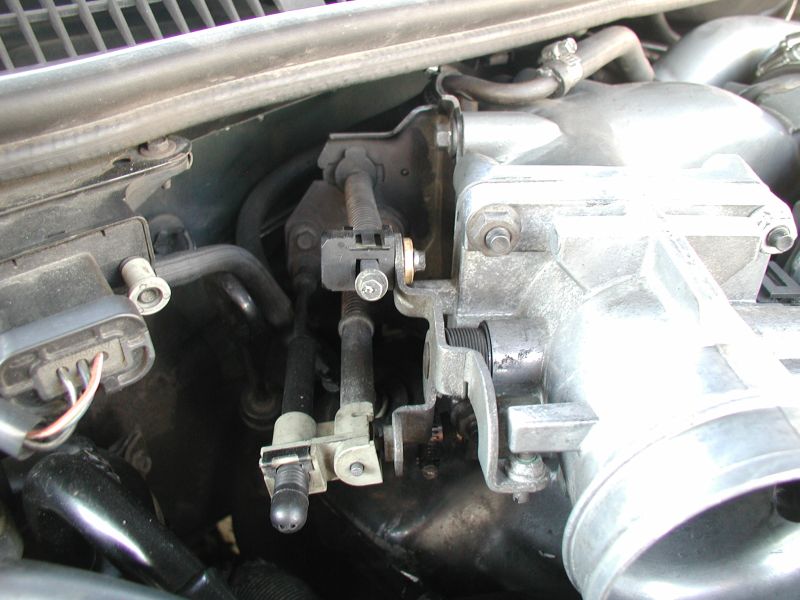 Re-install the TV cable.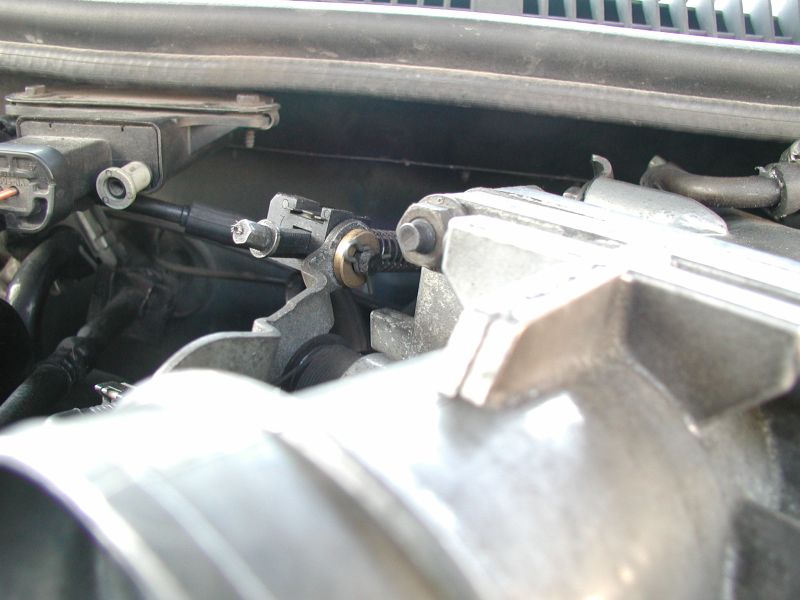 Insert clip in place.



And that is it. That took me about 5 minutes.




---
Links that I used for reference:

SCCoA:
Transmission Throttle Valve Bushing Upgrade

Lincolns Online:
Transmission Throttle Valve Bushing Upgrade

TCCoA:
AOD TV Rod retainer/bushing broke
Pic request - 92+ 5.0 upper intake - TB & TV bracketry
Aod



---
If you have any comments, suggestions, or see any errors, please let me know..... cbradley@telus.net
Last updated on March 29/2009

All contents on this site are property of Chris Bradley. No content on this site may be reproduced without the express permission of Chris Bradley.